Pool covers benefits
Covering your pool brings whole variety of benefits. It protects the water from cooling due to bad weather and thus reduces the cost of heating the pool. At the same time, it helps to keep the water clean and reduces the consumption of pool chemistry. Covering the pool will make it much easier for you to maintain it over a long period of time. The biggest advantage of pool roofing is safety. With a tightly covered pool, you no longer have to worry about your children or curious pets. We offer wide options to cover and secure your pool.
PRICE INQUIRY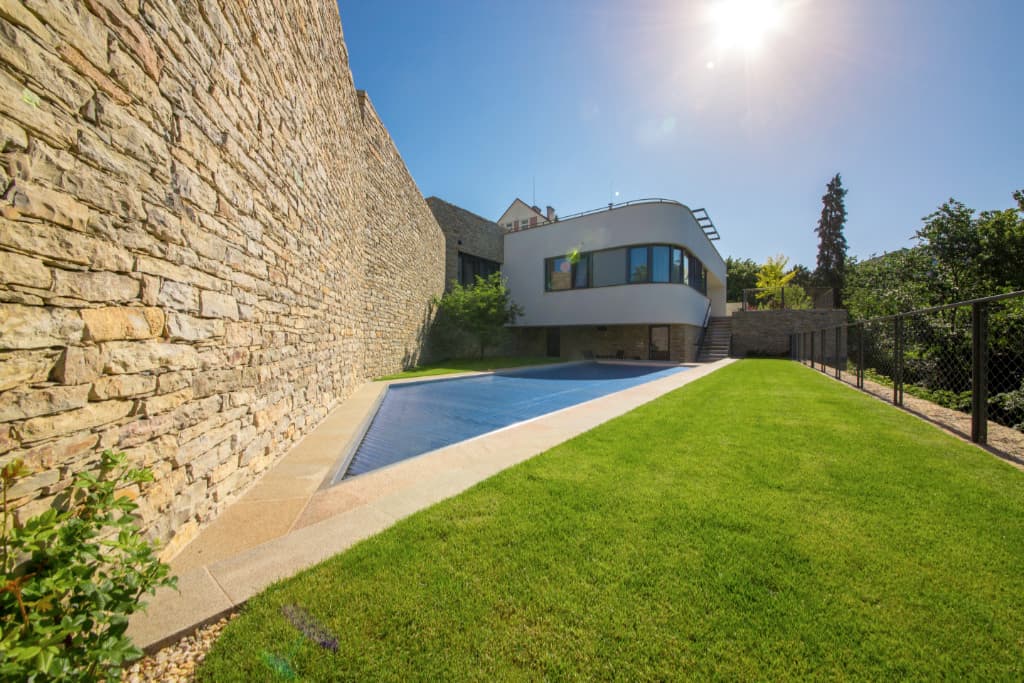 Choose your pool cover to your liking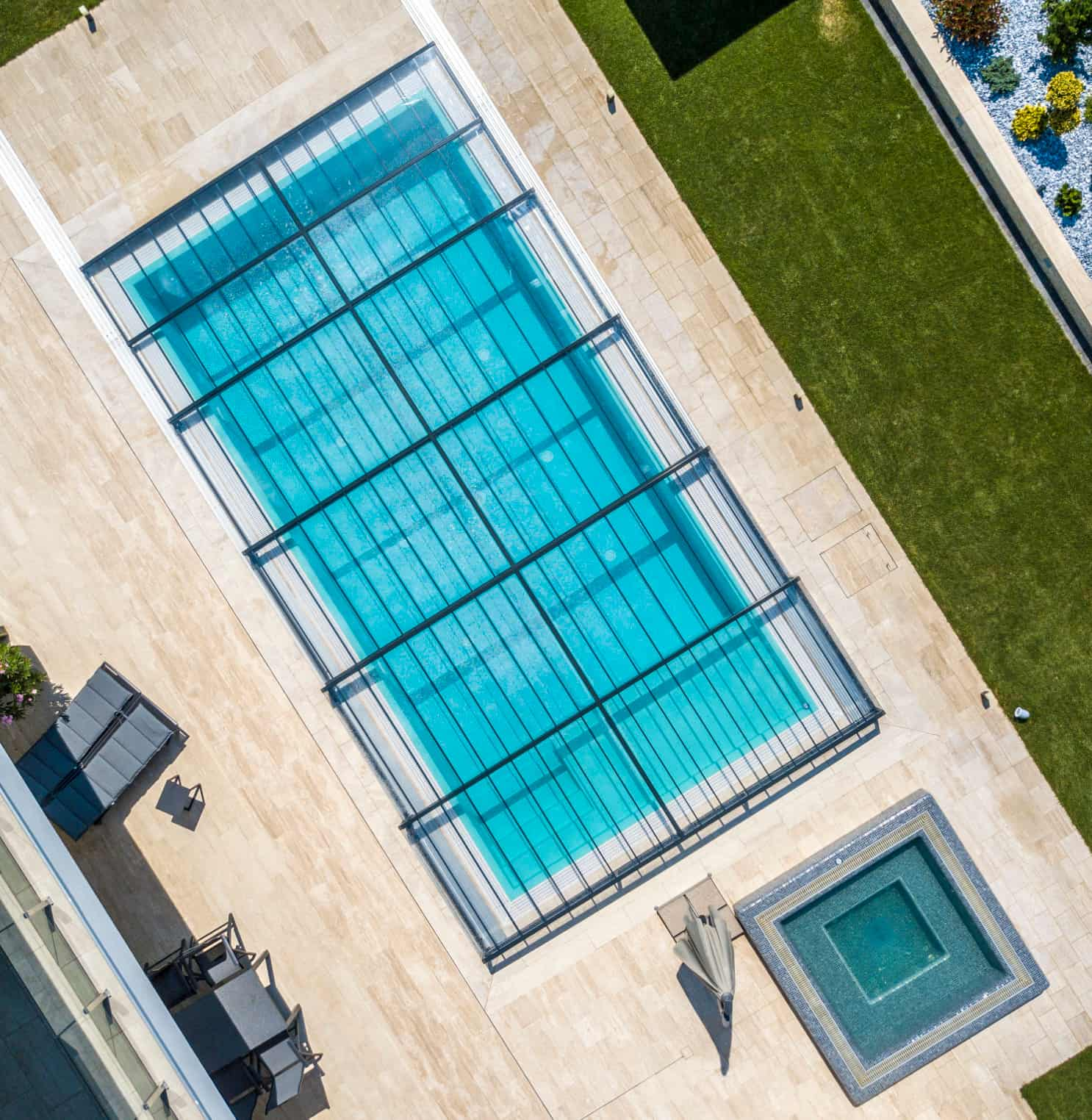 How to choose the pool cover for your pool?
The greatest strengths of the pool roofing are economics and safety. However, deciding on the type of roofing is also a choice of design accessory for your garden or interior. You can choose from four types of pool covering with a variety of other options. Choose the kind of pool roofing that best fulfills your ideas aesthetically and practically and helps you make efficient use of the space around your pool.
When choosing a pool roofing, your own priorities determine whether you want to expand the possibilities of using the pool area that you get with a sliding terrace or bottom, or whether you wish to enjoy swimming despite the bad weather under a sliding pool roofing.