Standardized whirlpool models and custom production of whirlpools
Whirlpools are an indispensable part of commercial and hotel spas. At the same time, they are also popular with private clients, who are increasingly placing them on their terraces and gardens. Who wouldn't want to sit in the pleasantly warm water of a whirlpool after work, and be massaged by its jets of water and enjoy the fresh air and a view of the night sky.
In order not to be limited in your choice, we offer you a wide range of high-quality compact models of fibreglass whirlpools from renowned manufacturers SUNDANCE SPAS and RIVIERA POOL, as well as four standardized models of stainless-steel hydromassage bathtubs and the possibility of custom production in stainless steel from the Czech company IMAGINOX.
In our product range you can find both skimmer whirlpool baths for private use and bathtubs with overflow water circulation system suitable especially for commercial premises.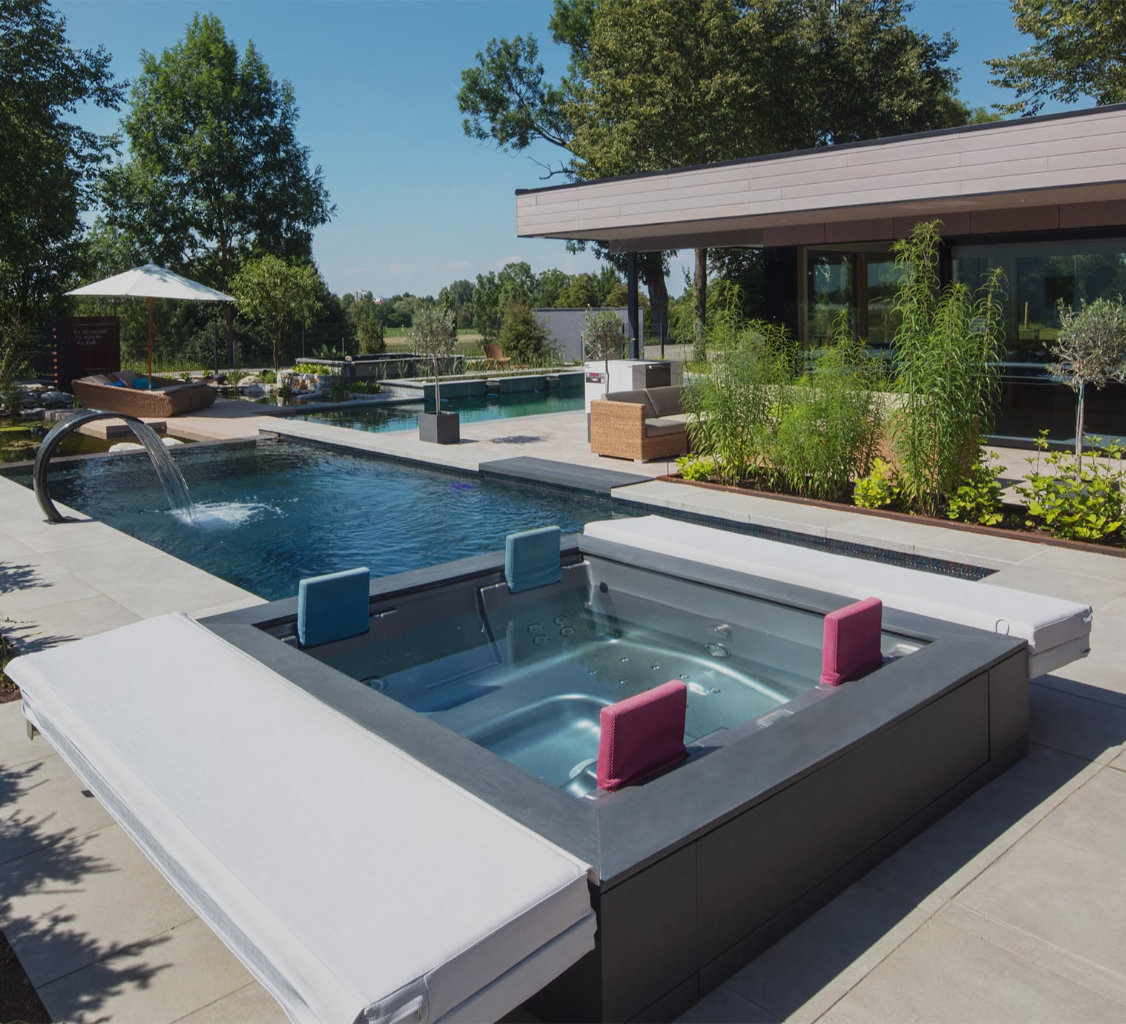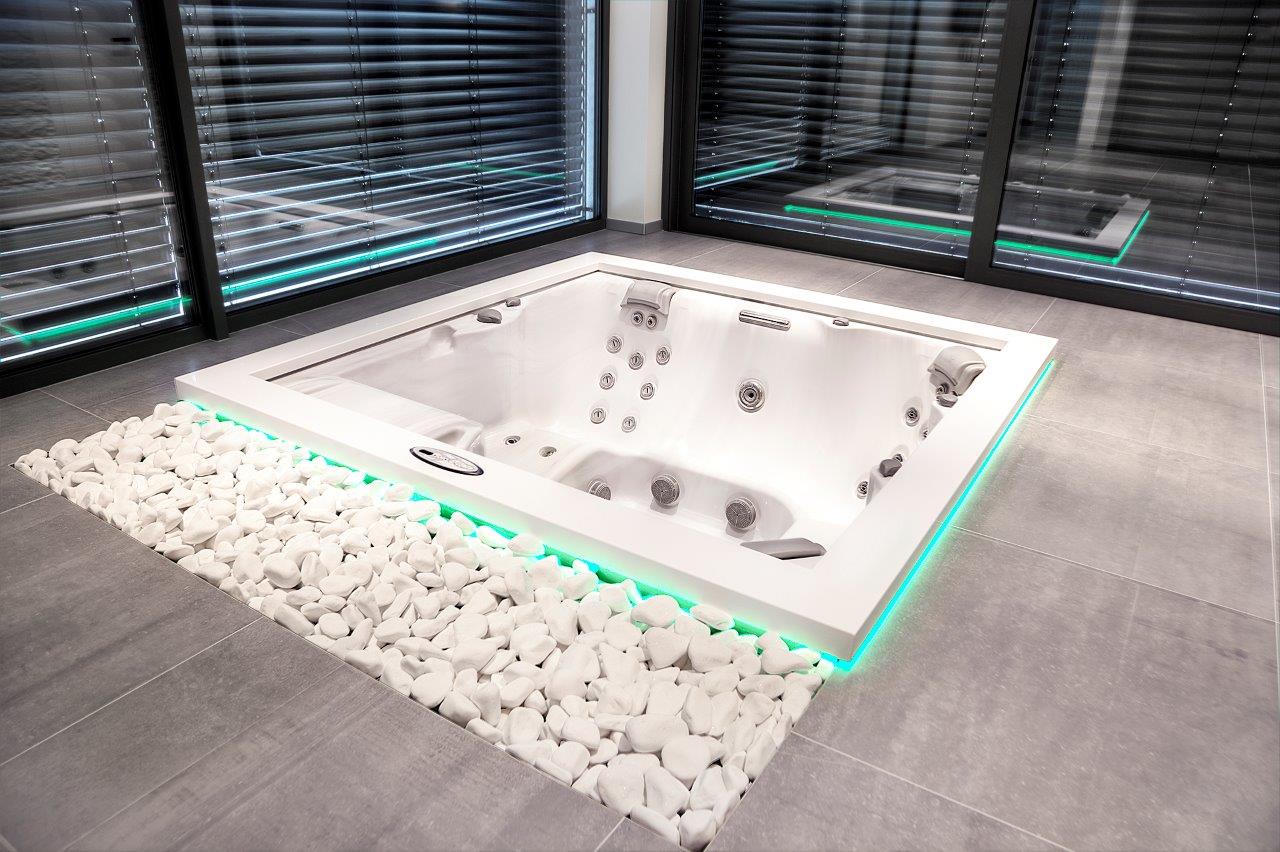 Why choose a whirlpool from AQUAMARINE SPA?
The whirlpools we offer are exceptional not only for their modern design and the quality of the materials used, but also for their highly effective massage and water purification technology. We will be happy to help you choose a suitable model, come to the place of installation to take a look, and on request, make a visualization so that you can better imagine how the whirlpool will look in the given space.
It is important to us that you feel comfortable not only afterwards when using the finished whirlpool bath, but also during the entire process. That is why we are always fully available to our clients at all times and try to be as accommodating as possible. As a matter of course, our services include the provision of manufacturing drawings with data for construction preparation, delivery and installation of the hydromassage bathtub followed by commissioning, and subsequent servicing.