NEO sliding cover
NEO sliding roofing emphasizes the quality and reliability. NEO covering is a practical aid to pool maintenance, allowing you to use the pool more intensively throughout the summer, but also to extend your bathing season by at least two months.
Fixed, telescopically sealable covering moves on rails, is easy to operate and is secured by automatic locking. You can choose from five models of roofing that differ in design and, above all, height.
PRICE INQUIRY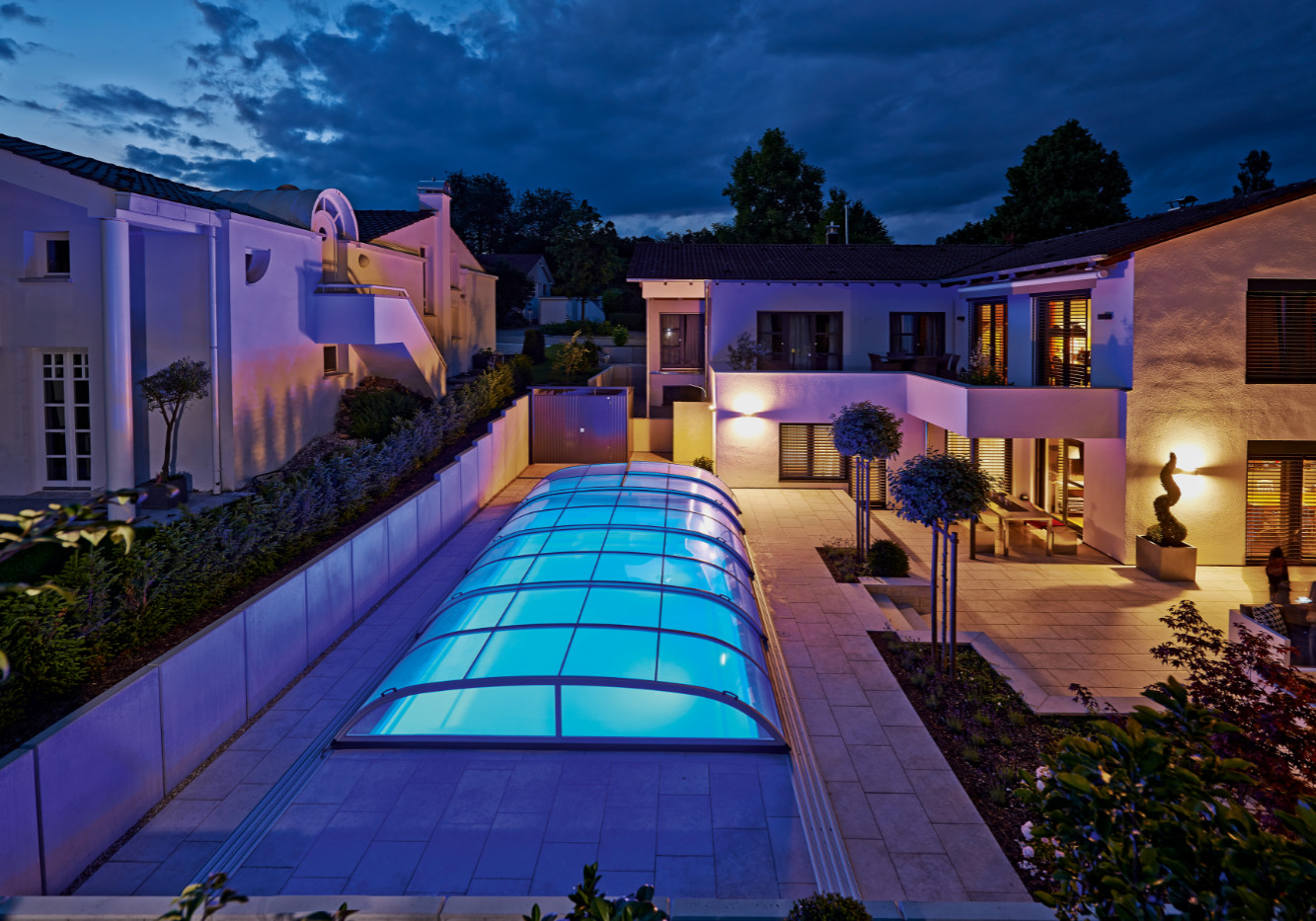 More detailed specifications of NEO sliding covers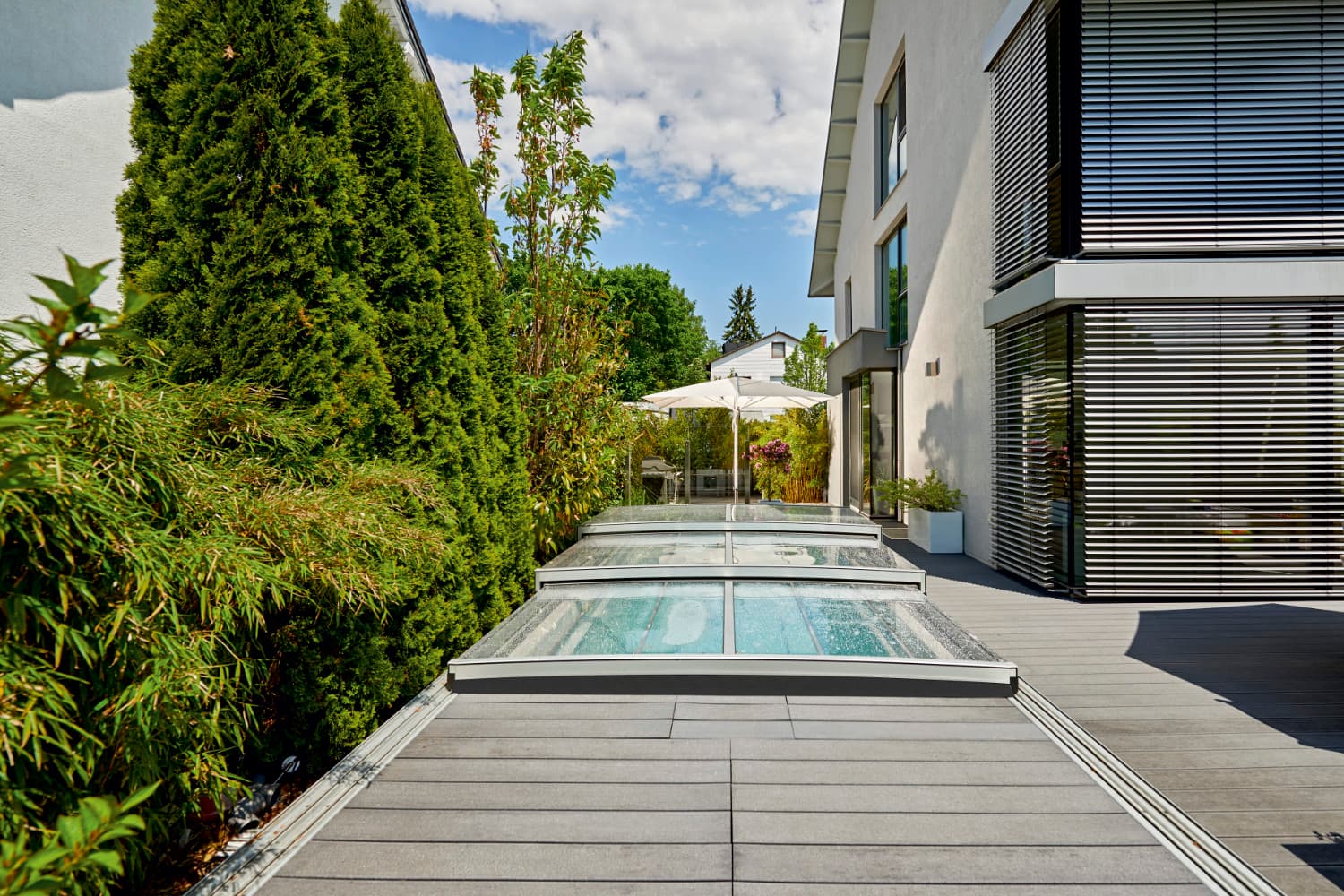 Why choose the NEO sliding cover?
The NEO pool roofing brings a range of models for everyone to choose from. Lower coverage types will catch the eye of those who like minimalist solutions and their priority is to protect the pool itself.
On the contrary for those who want a pool under a sealable roof and the chance to swim in the rain there are taller models — up to 3.4 metres. With the ARA and DOM models, you not only get an indoor pool for the winter season, but also a versatile roofed space.
To fit the pool roofing the best into the surroundings of your garden, you can choose the colour of its polycarbonate structure.