Sliding deck pool cover
If you are deciding whether to purchase a swimming pool or terrace in your garden, a sliding terrace pool covering system will allow you to do both. The sliding terrace makes room for garden furniture with a pool hidden underneath. The pool closes at floor level, protects the water from cooling, and the interior layout of the overlay diverts rainwater behind the rail to keep it out of the pool.
The wooden sliding terrace is a practical and aesthetic addition at the same time. The cladding material can be matched up with the appearance of your house or terrace.
Handling the sliding terrace is easy, the roofing is fully automated and the cover itself moves along small rails that are embedded in the terrain so as not to interfere with walking. You can connect the sliding terrace system to a smart home and use your mobile phone to control it.
PRICE INQUIRY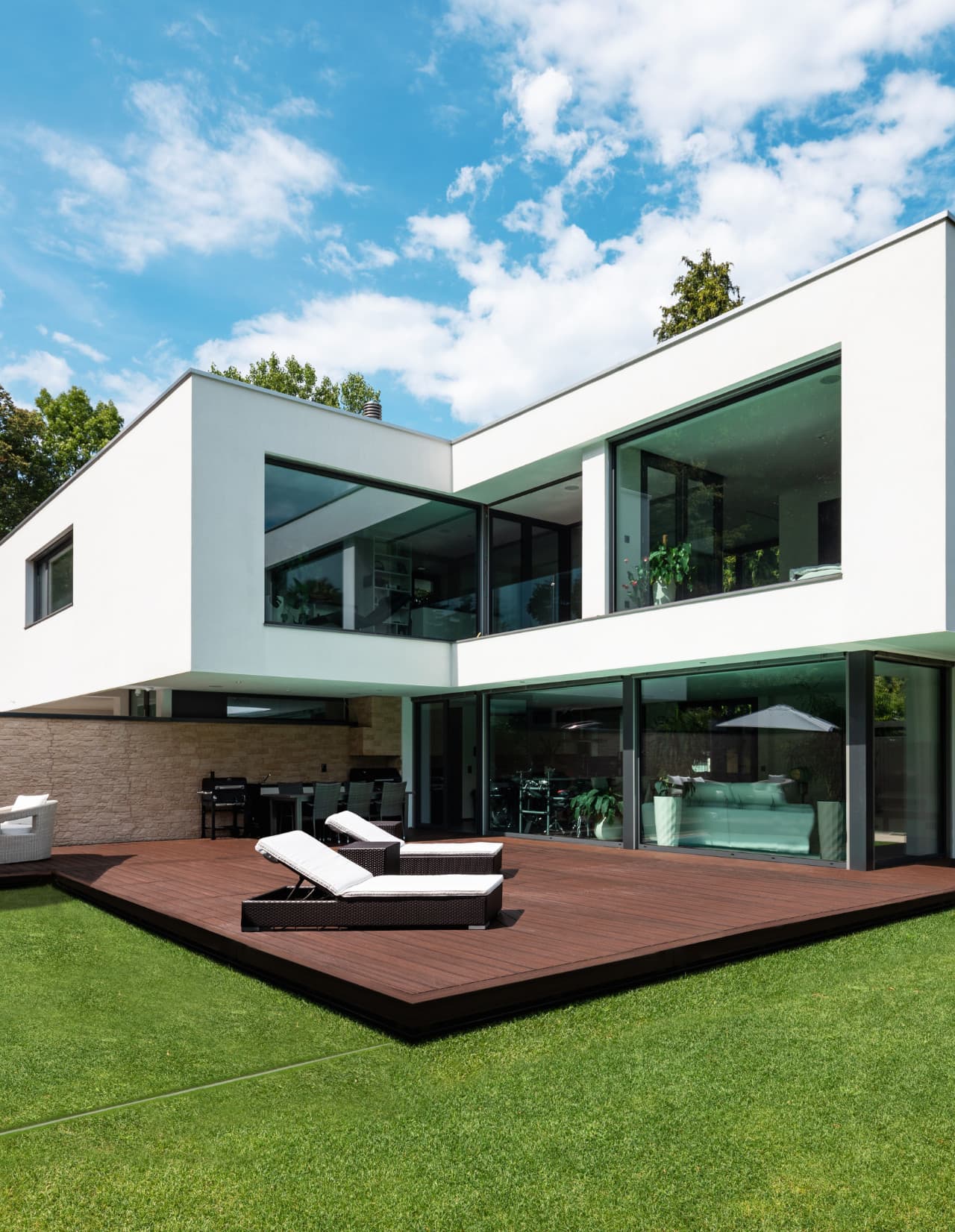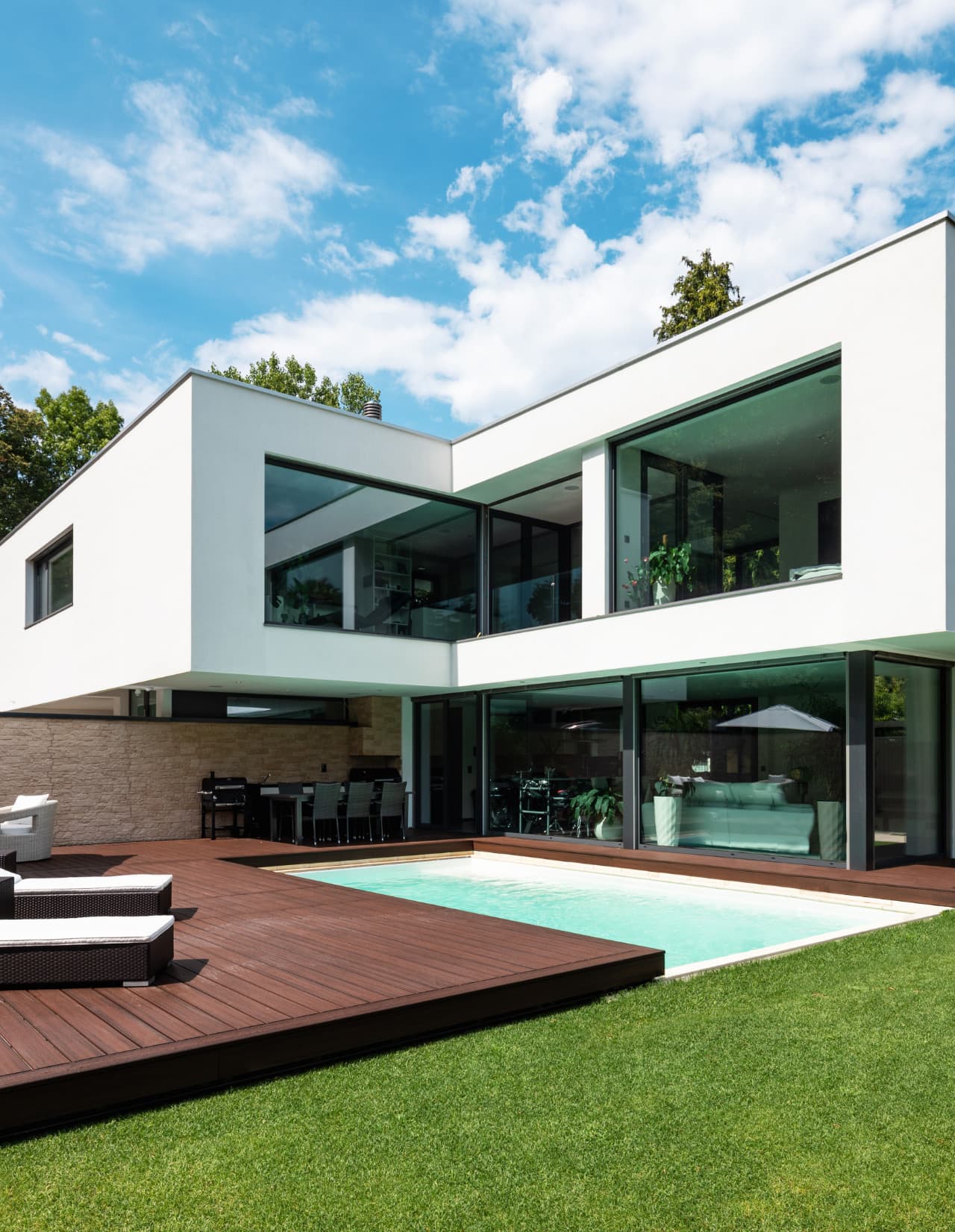 More detailed specifications of sliding terrace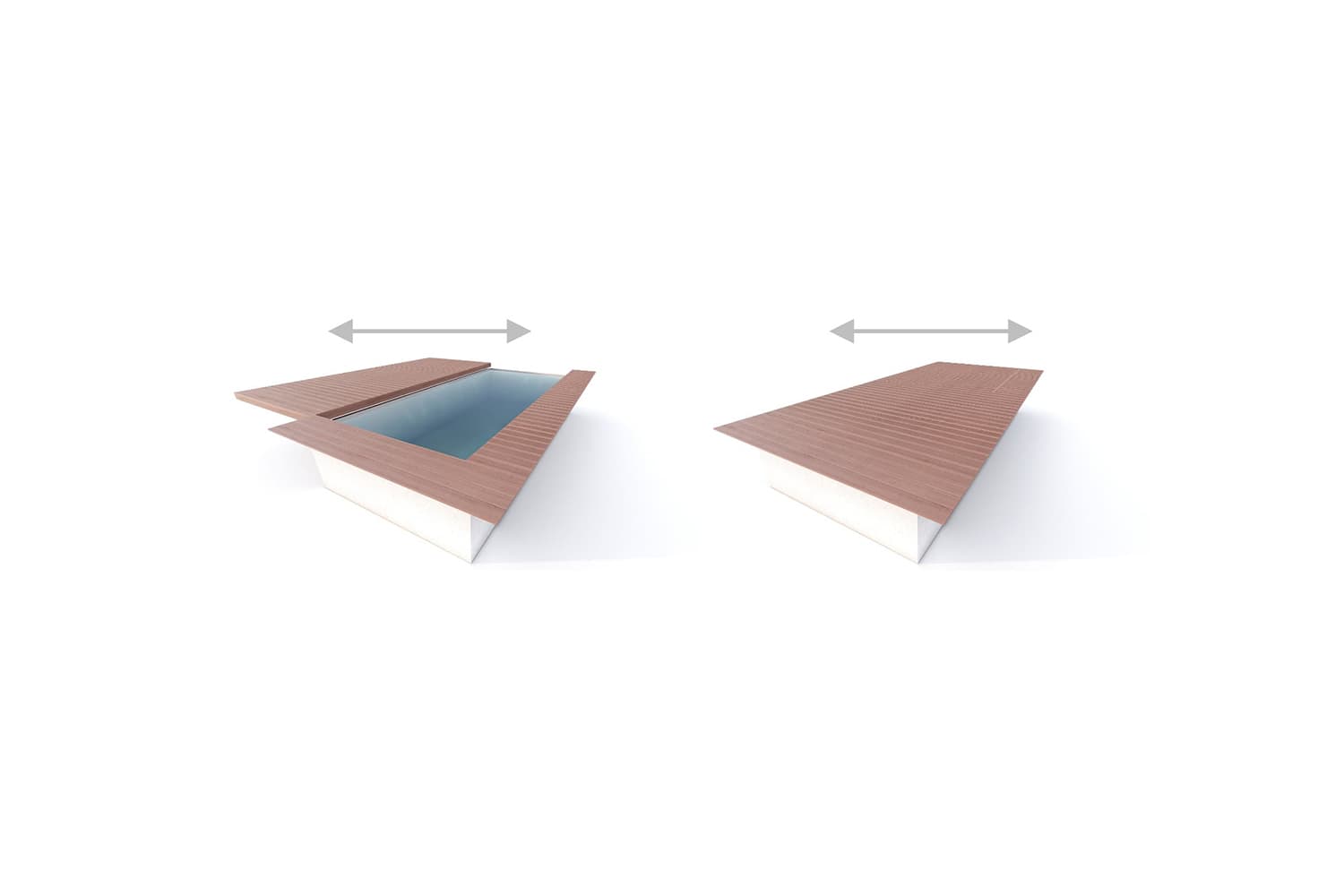 Why choose the sliding terrace cover?
The advantage of the sliding terrace is that it can be installed not only on the newly built but also on the existing pool and can be adapted to different types and sizes of the pool. The terrace cover can also be adapted to cover a sunken hot tub or swimming pool with an adjoining hot tub at the same time.
The direction of the cover opening can be adapted to the spacial possibilities of your garden. Most often, the terrace moves along the width of the pool, but you can also choose to move it along the longer size of the pool or divide the cover into two sections that open apart.