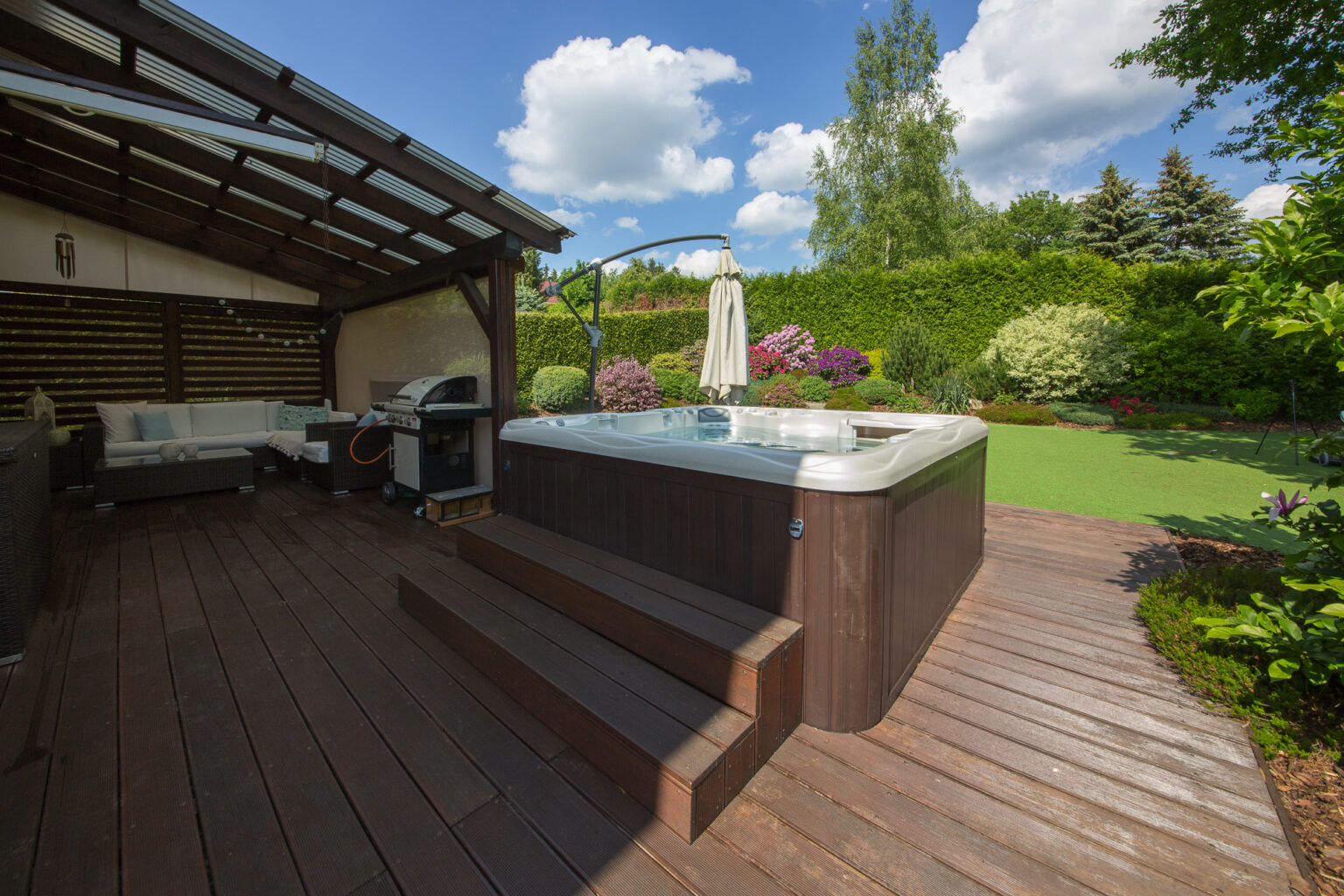 Laminate whirlpools from the California manufacturer Sundance Spas have long been among the highest quality and most popular whirlpools on the market. They are suitable for private indoor and outdoor realizations, you can place them in the relaxation zone in your house or on the outdoor terrace in your garden. Just like the owner of this freestanding Cameo whirlpool from Sundance Spas' premium series of 880 whirlpools.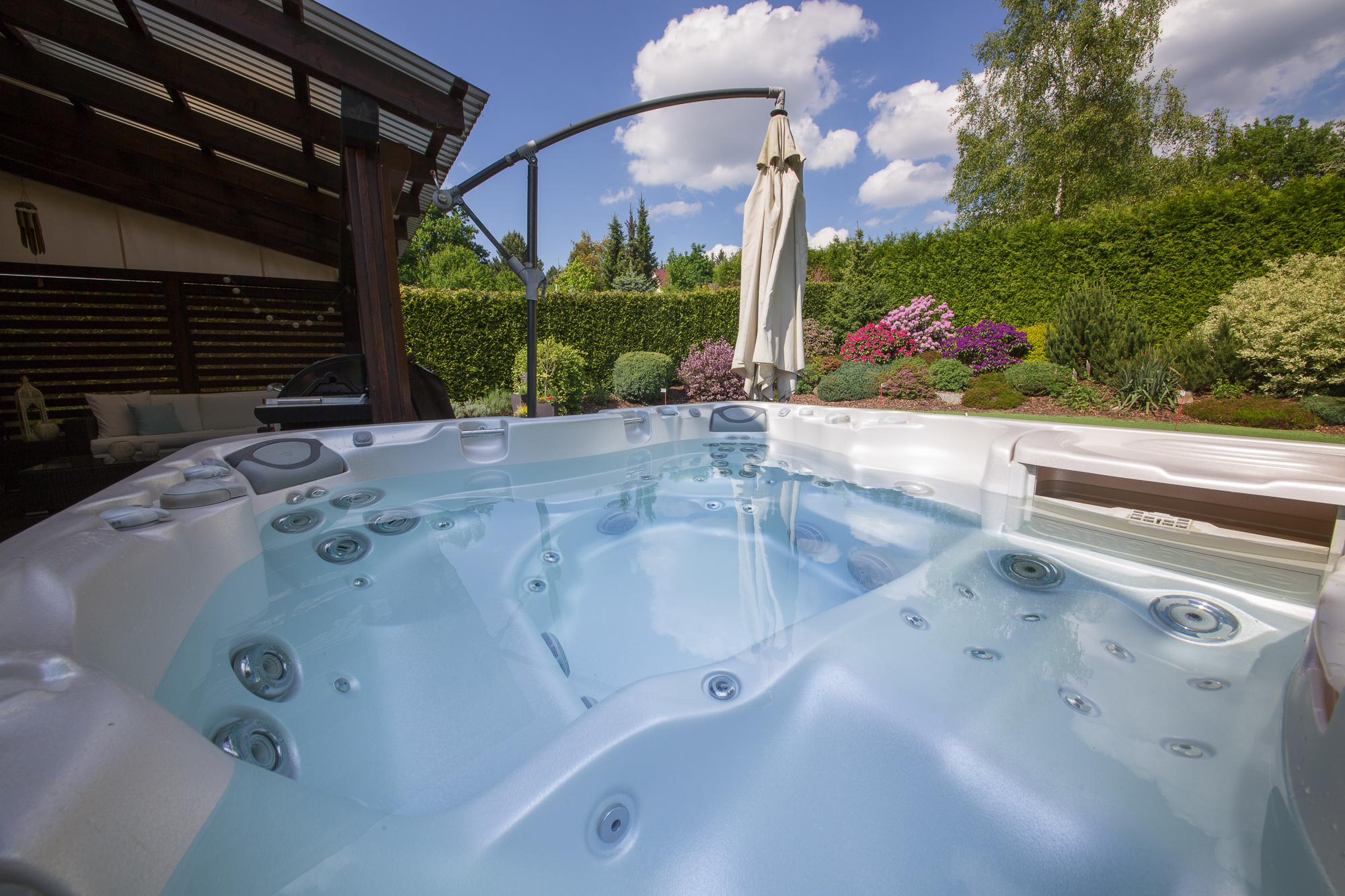 The Cameo whirlpool belongs to the larger models of Sundance Spas whirlpools. Its internal layout is suitable for 5 people, including a massage couch or a specially assembled acupressure seat with 14 hydromassage jets. In total, the whirlpool is equipped with 6 air and 54 hydromassage jets of various types. The client chose the Celestite shell color, and the Mahogany exterior paneling, and had the whirlpool equipped with an additional stereo system.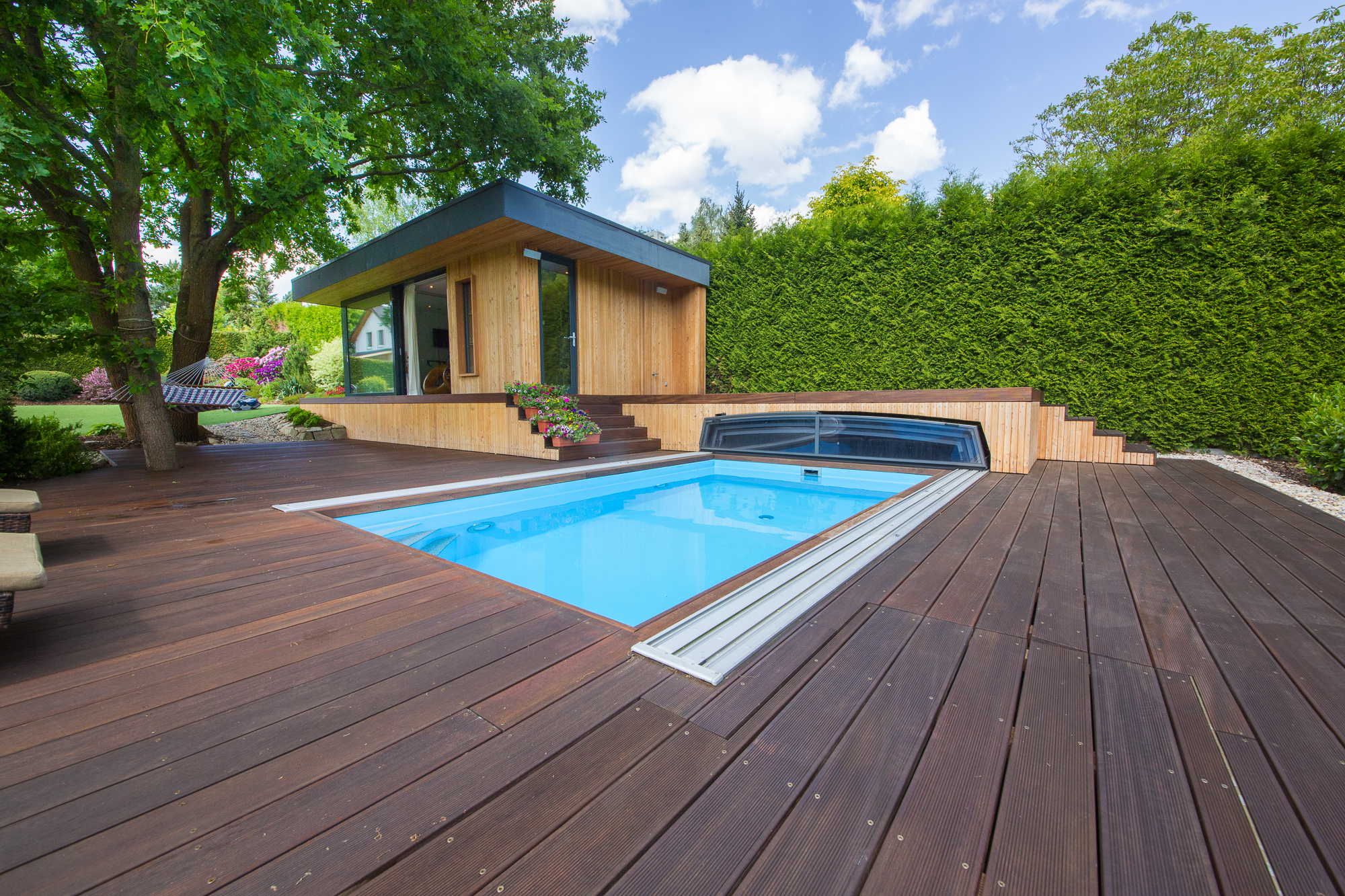 The whirlpool is part of a private outdoor wellness area equipped with a foil pool and a sauna house with a Finnish sauna and a relaxation zone. Are you also looking for the right whirlpool for your home or garden? Or would you like to create a complete wellness zone in the privacy of your garden? Contact us and we will prepare a project tailored to all your ideas. Or download our catalog for more inspiration.