SUNDANCE SPAS 880 Premium series
Together with the 980 series, the skimmer whirlpools of the 880 series belong to the premium category of SUNDANCE SPAS whirlpools.
In addition to the high-quality hydromassage provided by the FLUIDIX jets, it also offers a bubble bath to ensure the most pleasant bubbly relaxation. Choose from one of seven models in various sizes. The only difference from the higher series is the design of the exterior lining, shell, lights and control screen, and the additional package of premium features that are optional on the 880 series.
The advantage of this series is the widest range of models and the possibility to choose from several colours of shell as well as the outer lining of the tub.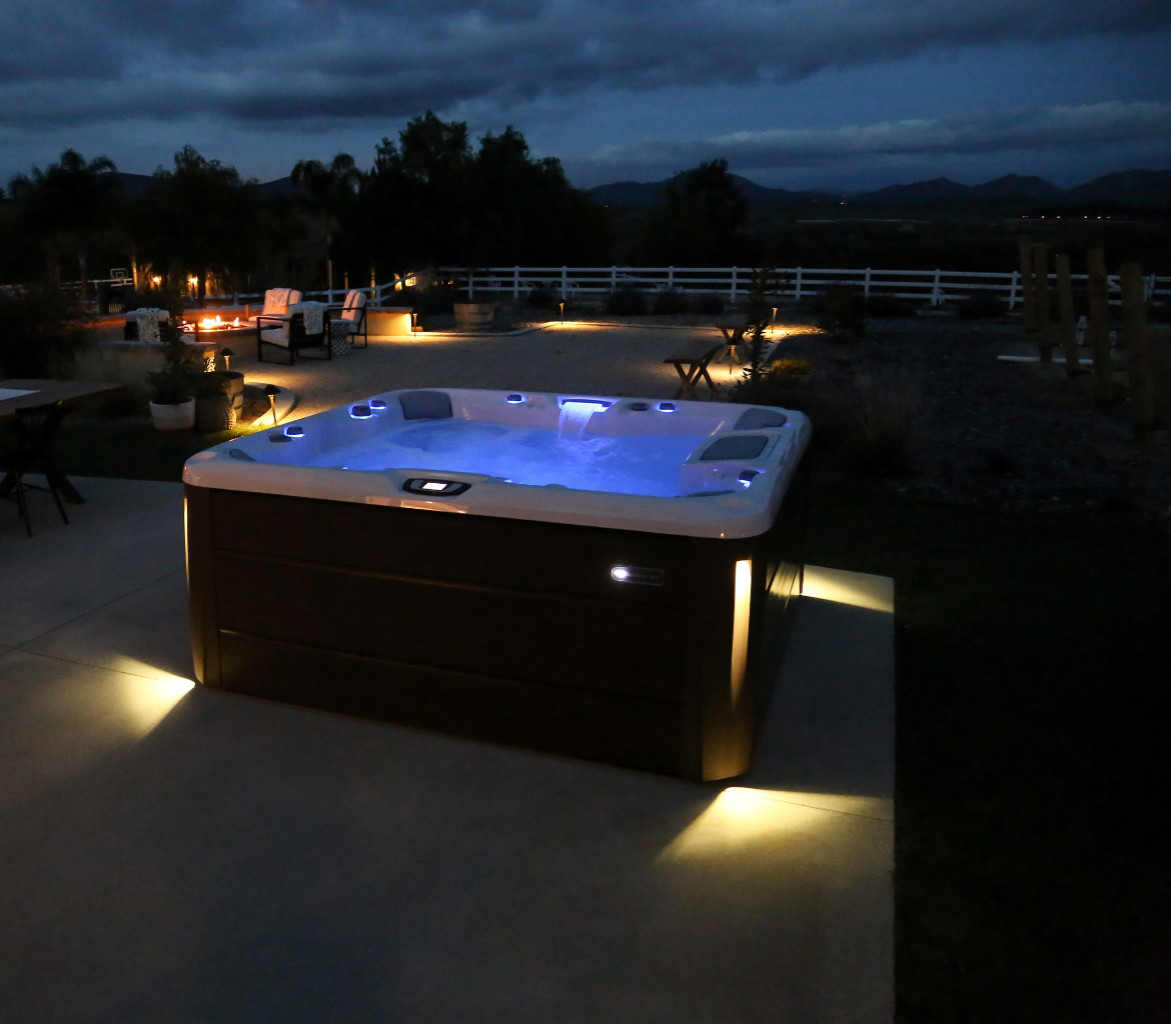 Choose one of the 880 series of premium models with uniquely lavish features.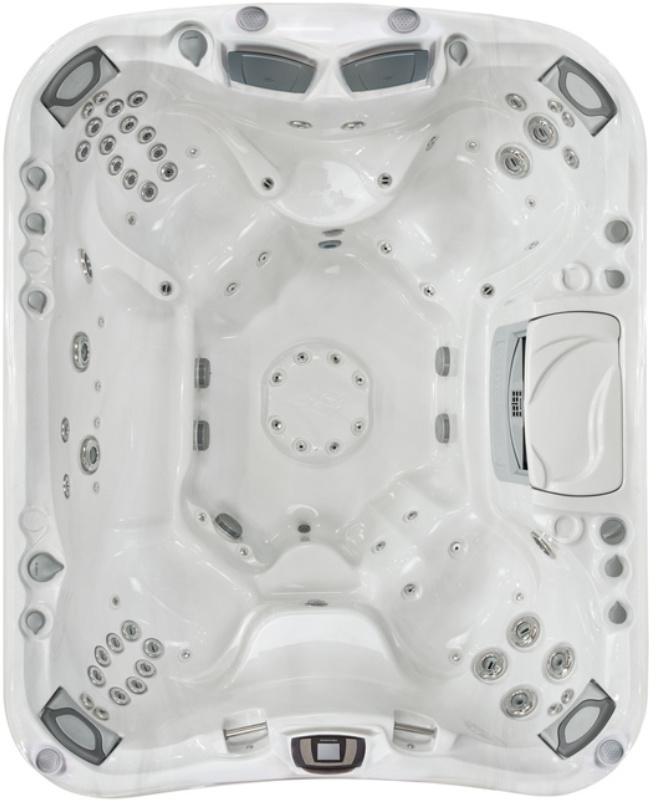 Aspen whirlpool
Number of massage seats: 6
Dimensions: 231 x 280 x 106 cm
Volume: 1968 l
Hydromassage jets: 66 (8 types)
Air jets: 14
Standard equipment: 2 waterfalls, illuminated seats and regulators, touch screen control, horizontal MICROCLEAN ULTRA filter, UV lamp, ozone generator, black SUNSTRONG cover, 4 headrests
Aspen 3D model
Try a hot tub in your space thanks to augmented reality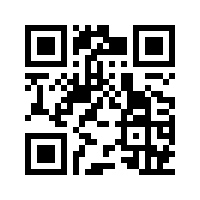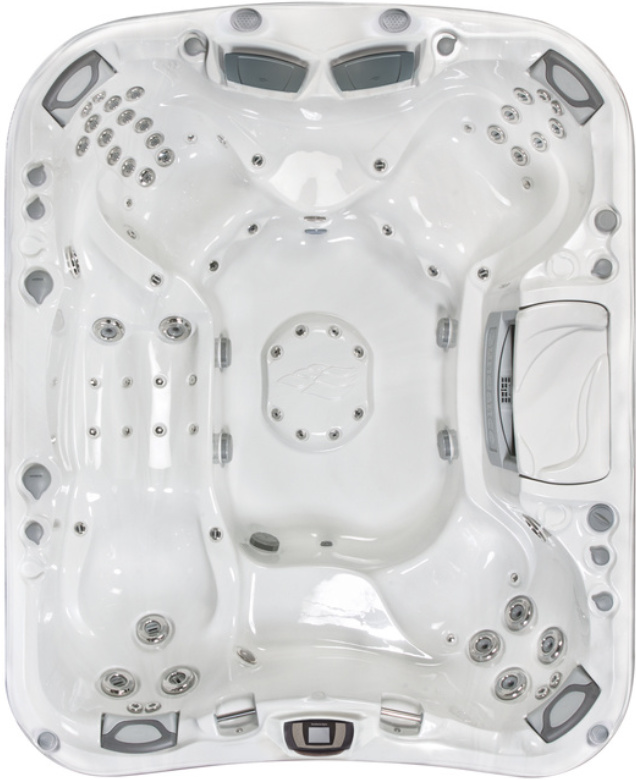 Maxxus whirlpool
Number of massage seats: 5
Dimensions: 231 x 280 x 106 cm
Volume: 2044 l
Hydromassage jets: 65 (9 types)
Air jets: 6
Standard equipment: 2 waterfalls, illuminated seats and regulators, touch screen control, horizontal MICROCLEAN ULTRA filter, UV lamp, ozone generator, black SUNSTRONG cover, 4 headrests
Maxxus 3D model
Try a hot tub in your space thanks to augmented reality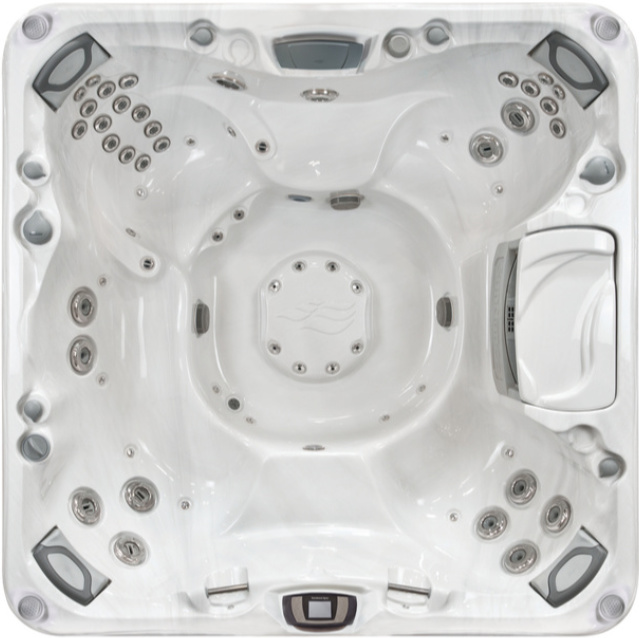 Optima whirlpool
Number of massage seats: 6
Dimensions: 226 x 226 x 96 cm
Volume: 1552 l
Hydromassage jets: 47 (8 types)
Air jets: 14
Standard equipment: illuminated seats and regulators, touch screen control, horizontal MICROCLEAN ULTRA filter, UV lamp, ozone generator, black SUNSTRONG cover, 4 headrests
Optima 3D model
Try a hot tub in your space thanks to augmented reality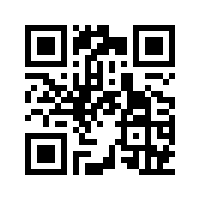 AUGMENTED REALITY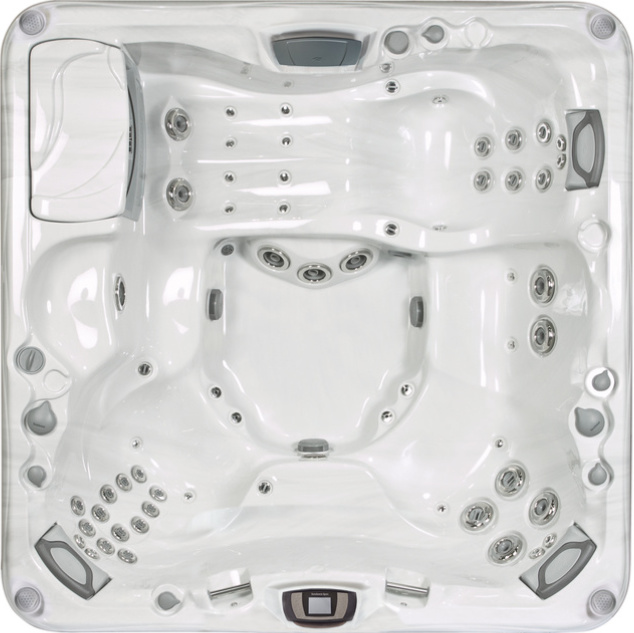 Cameo whirlpool
Number of massage seats: 5
Dimensions: 226 x 226 x 96 cm
Volume: 1401 l
Hydromassage jets: 54 (10 types)
Air jets: 6
Standard equipment: illuminated seats and regulators, touch screen control, horizontal MICROCLEAN ULTRA filter, UV lamp, ozone generator, black SUNSTRONG cover, 3 headrests
Cameo 3D model
Try a hot tub in your space thanks to augmented reality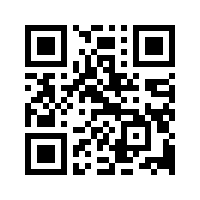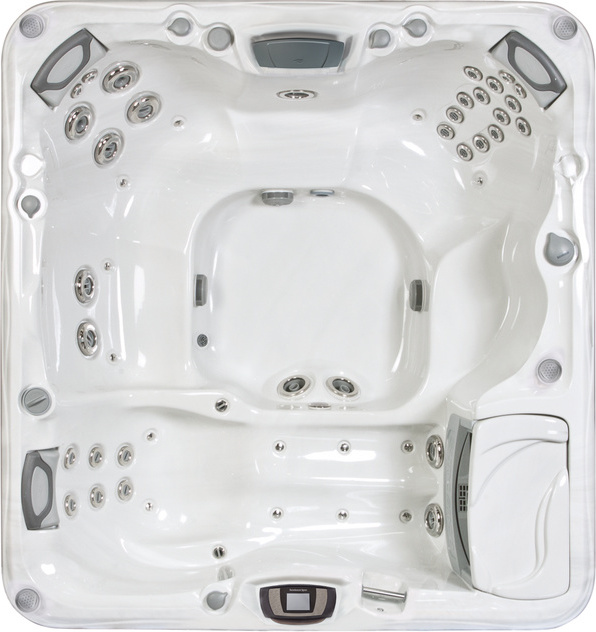 Altamar whirlpool
Number of massage seats: 5
Dimensions: 206 x 219 x 96 cm
Volume: 1476 l
Hydromassage jets: 41 (9 types)
Air jets: 8
Standard equipment: illuminated seats and regulators, touch screen control, horizontal MICROCLEAN ULTRA filter, UV lamp, ozone generator, black SUNSTRONG cover, 3 headrests
Altamar 3D model
Try a hot tub in your space thanks to augmented reality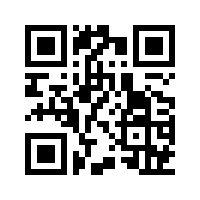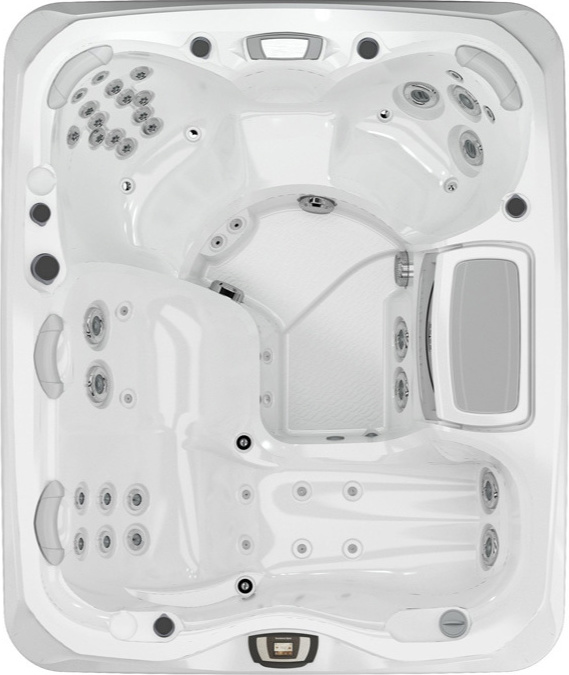 Marin whirlpool
Number of massage seats: 5
Dimensions: 193 x 231 x 86 cm
Volume: 1211 l
Hydromassage jets: 45 (9 types)
Air jets: 4
Standard equipment: illuminated seats and regulators, touch screen control, horizontal MICROCLEAN ULTRA filter, UV lamp, ozone generator, black SUNSTRONG cover, 4 headrests
Marin 3D model
Try a hot tub in your space thanks to augmented reality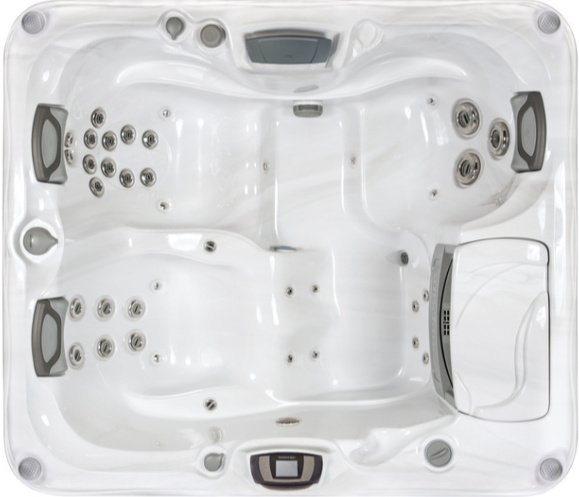 Capri whirlpool
Number of massage seats: 3
Dimensions: 175 x 208 x 77 cm
Volume: 909 l
Hydromassage jets: 31 (9 types)
Air jets: 8
Standard equipment: illuminated seats and regulators, touch screen control, horizontal MICROCLEAN ULTRA filter, UV lamp, ozone generator, black SUNSTRONG cover, 3 headrests
Capri 3D model
Try a hot tub in your space thanks to augmented reality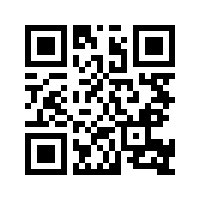 Shell colour
Celestite






Whirlpool colour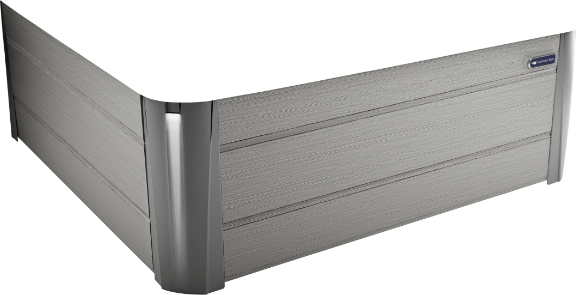 Lining colour
Brushed Grey