Stainless-steel whirlpools from IMAGINOX
The Czech company IMAGINOX focuses mainly on the custom production of stainless-steel whirlpools. Choose the size, depth, water filtration system, location, level of bath recess, as well as the arrangement of individual massage points and jets. Our sales representatives, architects and designers will guide you through the entire selection process to help you plan and create the ideal product tailored to your exact requirements. We can accommodate you in all aspects. If you don't have a specific idea and are not limited by space, our four standard models LIDO, PULA, CULUS and GRANDO can make your choice easier.
These whirlpools are available in skimmer and overflow versions. They also include a built-in automatic roller shutter cover or a floating foam cover.
Price inquiry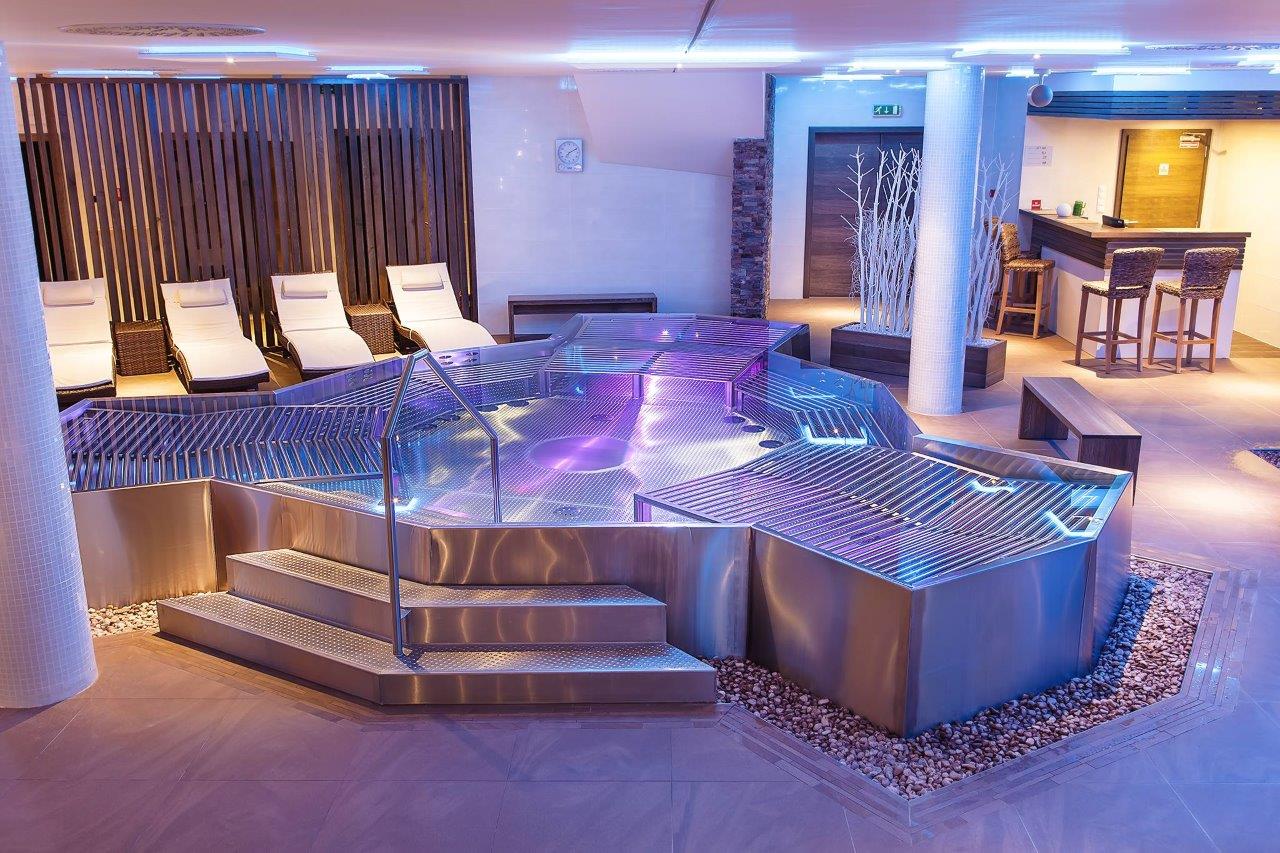 Why choose an IMAGINOX whirlpool?
Stainless-steel whirlpools are suitable for private and commercial premises and are equipped with an advanced automatic water purification system and control panel, which in most cases is located in the utility room and can be connected to the building's central control. The massages can of course be controlled directly from the whirlpool using the piezo buttons.
If you desire a precision whirlpool with a unique shape, if you need a whirlpool tailored to your chosen space, or if you have a specific idea about the placement of the massage points, let us know about your idea and we will do our best to accommodate you!
While the compact IMAGINOX models can only be installed in one piece and are thus particularly suitable for outdoor installation, we also offer the option of assembling the individual parts of the whirlpool on site – indoors or in otherwise inaccessible locations.