Custom production of IMAGINOX
whirlpools
Whether you want a stainless-steel whirlpool in an original shape or you want to combine it with a swimming pool, we can make your wish come true.
Our sales representatives, architects and designers will guide you through the entire process, and if you are interested, we will be happy to create a 3D visualization for you. Choose the dimensions of the whirlpool, the water circulation and filtration system, the massage options, the degree of recessing of the whirlpool and let your imagination run wild.
IMAGINOX will be happy to manufacture a whirlpool with glass walls, stone tiles, or a negative edge overflow design, where the water circulates through the whirlpool wall into the overflow gutter below.
EXPLORE OUR RANGE OF WHIRLPOOLS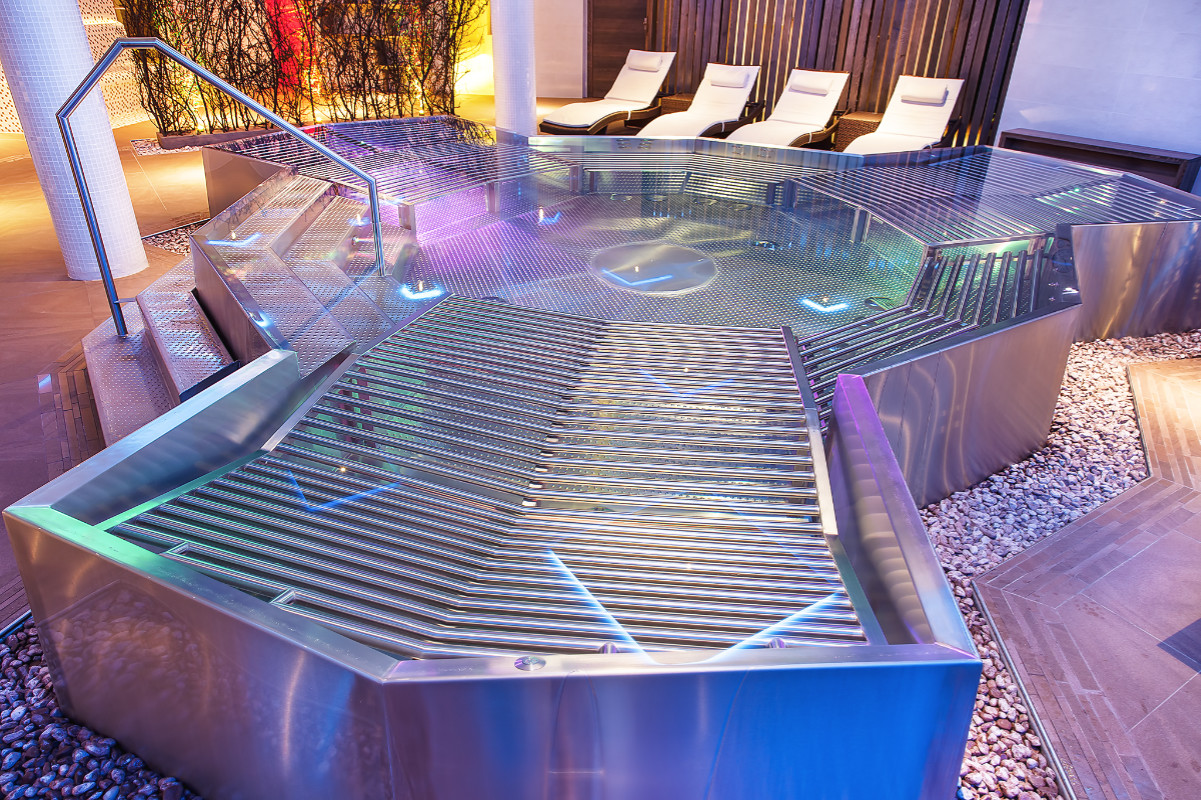 How does realization of a custom whirlpool work?
The first step is usually a personal meeting either in one of our showrooms or directly at the location of realization. During this meeting, you together with our sales representative will define your idea of what your stainless-steel whirlpool should look like, what features it should have and where it should be located.
In the next stage, a production drawing is created, according to which the construction preparation is started. While for freestanding whirlpool bathtubs you only need a concrete slab or other solid base, for embedded whirlpool baths you need to build a concrete bathtub.
If the place of installation is easily accessible, we install the hydromassage bathtub as a whole unit. In most cases, however, we install the whirlpool on site.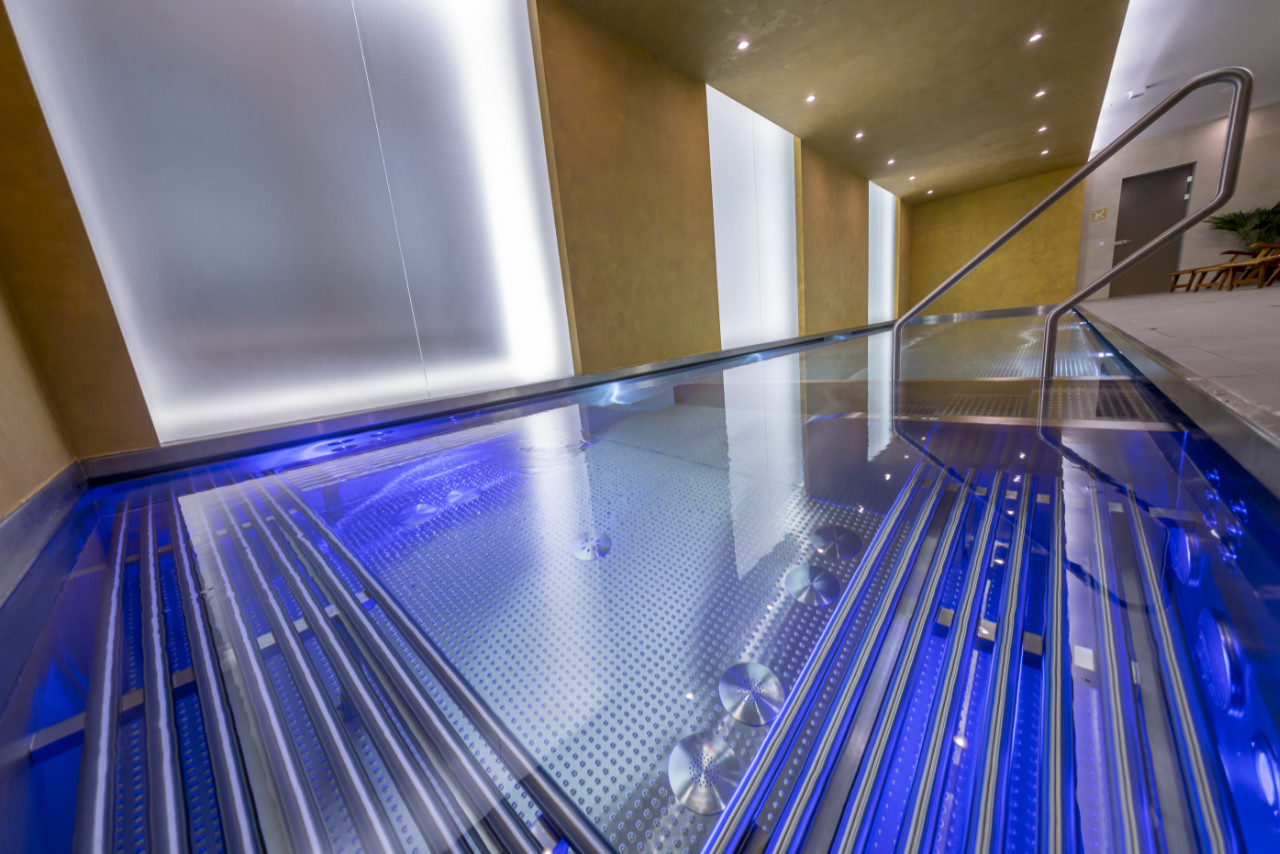 Why choose an IMAGINOX custom whirlpool?
We offer individual solutions for IMAGINOX whirlpool bathtubs to clients who have a specific and sometimes very unusual idea of the shape and desired equipment of the whirlpool.
If you want an extravagant hydromassage bath that impresses at first sight, or if you are limited by space and need to customize the layout of the whirlpool, we will be happy to suggest possible solutions, both in skimmer and overflow design.