Back to news
Prepare your pool for the new season!
Although spring still seems far away, it is better to prepare for the new season in advance. The putting into operation of the pool should be done in the spring so that your pool is ready for the first summer temperatures, which have been appearing earlier and earlier in recent years. The optimal time for de-winterizing the pool is the months of March and April. They tend to be busy, so don't forget to order the spring put into operation the pool in time.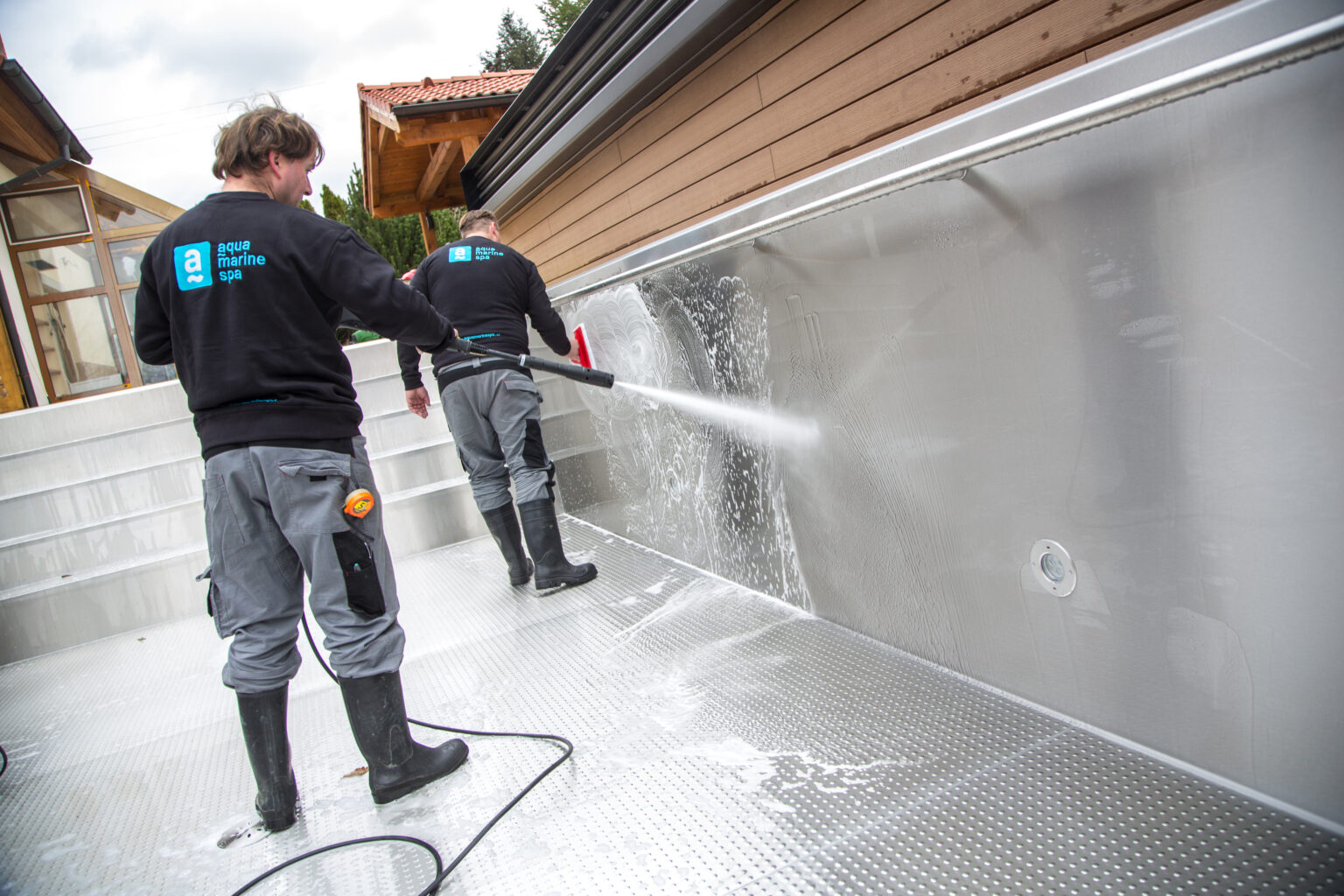 How is the cleaning and commissioning of the pool after the winter? You can de-winterize your pool as soon as the night temperatures do not drop below zero and the daytime temperatures rise steadily above 5 °C. The care that must be taken when de-winterizing the pool varies depending on the type of pool. However, the first step is always to remove the anti-freeze floats and drain the pool so it can be cleaned. Cleaning, for example, laminate pools requires a different approach and different preparations than stainless-steel pools, which also need to be provided with a protective layer. If you have a pool with a slatted cover, attention should also be paid to the shaft of the blinds and slats.
During the de-winterization of the pool, the service team will thoroughly check every seal or technology tube to keep your pool in the best possible condition. After that, the pool can be filled with simultaneous watering and the start of pool technology. Finally, our team will top up the chemistry and set up automatic dosing so you can start using the pool.
Putting the pool into operation after the winter shutdown includes not only thorough cleaning but also putting the pool technology into operation. This is a complex process, which, if performed incorrectly and handled improperly, can lead to damage to the pool or technology and a violation of warranty conditions. That is why we recommend ordering professional pool de-winterization from our service team. Demand is huge and time is running out. Catch up on available capacities and order de-winterization as soon as possible here!
Are you planning to buy a new pool for your garden? It's high time to start planning with us to catch this season. You can view our range of stainless-steel, laminate, and concrete pools here on the website, or order our catalog for free.
Contact us and we will prepare a tailor-made pool for you!