Back to news
Vertically Movable Pool Floor – a modern and timeless technological innovation
Pools with vertically movable floors have become sought-after innovations in the pool and wellness industry in recent years. The AQUAFLOORS movable floor is not just an innovative way to cover a pool; it provides a pool with adjustable depth. Utilizing the latest technologies, the movable pool floor offers a variable pool for every household member.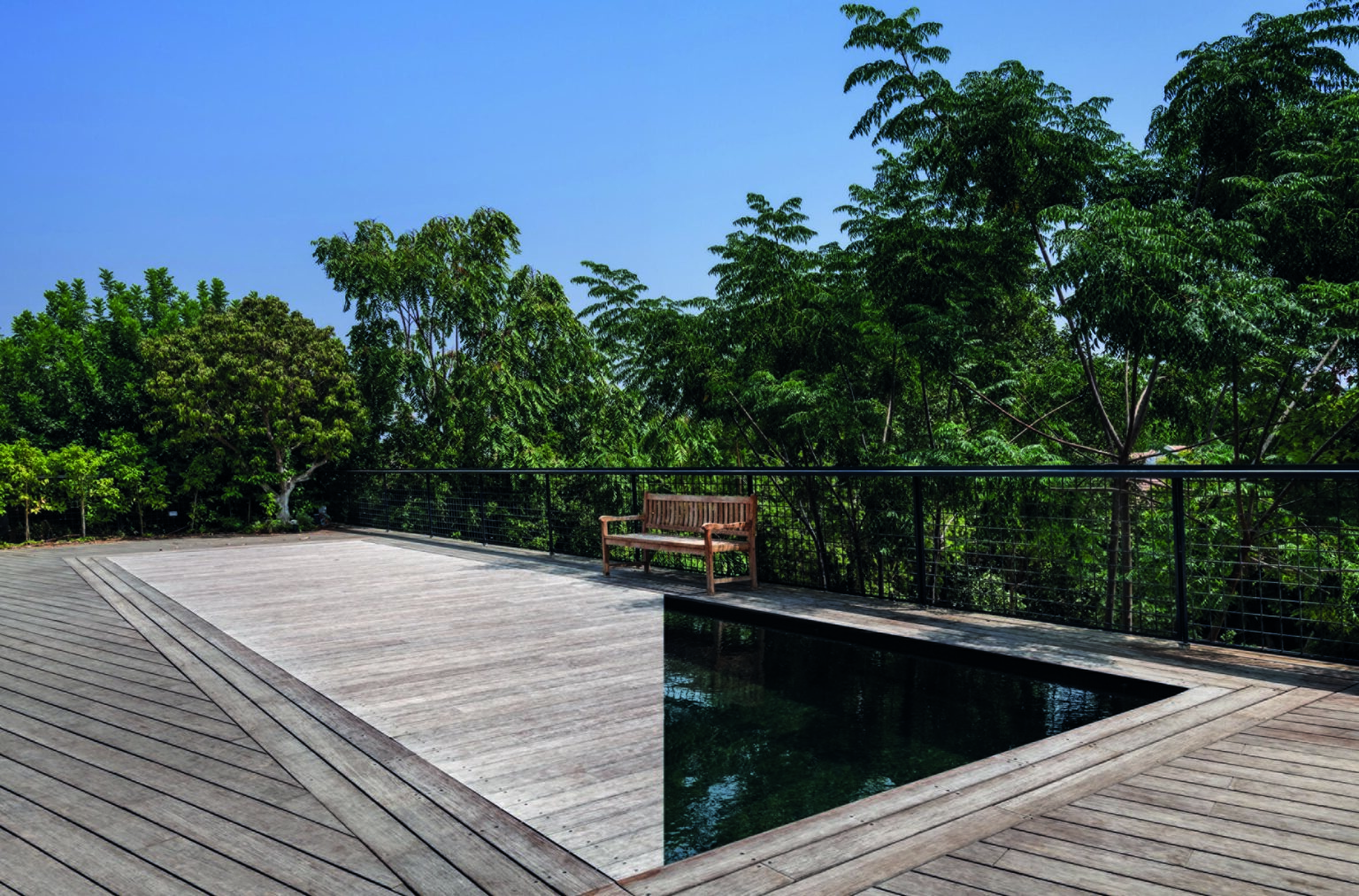 The AQUAFLOORS movable floor system is extremely safe, fully automated, and does not require any manual handling. The functioning principle of the vertically movable floor can be envisioned as a platform installed in the pool that essentially operates like an elevator. Its movement is ensured by a hydraulic system hidden beneath the floor. When the floor is raised, water naturally flows beneath it, and when it is lowered, it is pushed back up. The construction of the movable bottom is made from 316L stainless steel, which is durable and strong, ensuring a load capacity of 200 kg/m2 for the covered pool. This allows for regular use of the covered pool as part of a terrace or living space. While it is possible to retrofit an existing pool with a vertically movable floor, we recommend planning for it during the project's design phase and implementing it during the construction of a new pool.
One of the advantages of a pool with a movable bottom is its minimalist concept, which does not disrupt or interfere with the view of the terrace or the pool's aesthetics. A pool with a vertically movable floor creates a subtle yet significant element in the space and complements its modern design. It accentuates the contemporary character of the setup. Therefore, a movable pool floor is an excellent solution for architectural designs of minimalist, modern spaces, and contemporary households. A pool with a movable bottom offers a wide range of options for cladding, staircase design, and relaxation benches.
The greatest advantage of a pool with a vertically movable floor is that it allows for adjustable depth. Furthermore, this technologically advanced solution is maximally secure. The pool's depth can be as shallow as a few centimeters, creating a wading area for the smallest household members. When the pool is completely closed, the bottom is raised to the level of the surrounding floor. This completely prevents accidental falls into the pool and creates essentially a barrier-free space. The movable pool floor can be controlled with a custom code or through a mobile application, which also allows you to save three pool depth settings that you can easily adjust whenever needed.
A pool with a vertically movable floor is not just a fashionable trend of technologically advanced times but also finds practical use. Specifically, in medical and rehabilitation facilities, the movable floor allows for virtually barrier-free access to the pool. However, for physiotherapy purposes, the pool body's construction needs to be adapted to rehabilitation needs and supplemented with necessary safety features.
You can explore completed projects with AQUAFLOORS vertically movable poll floors in our reference articles. Would you like to learn more about the possibilities of a pool with a movable bottom? Contact us or download our pool catalog for free!