Back to news
Download our new sauna catalog!
We have prepared a brand new sauna catalog, Aquamarine Spa, to help you choose from our premium TAO sauna range.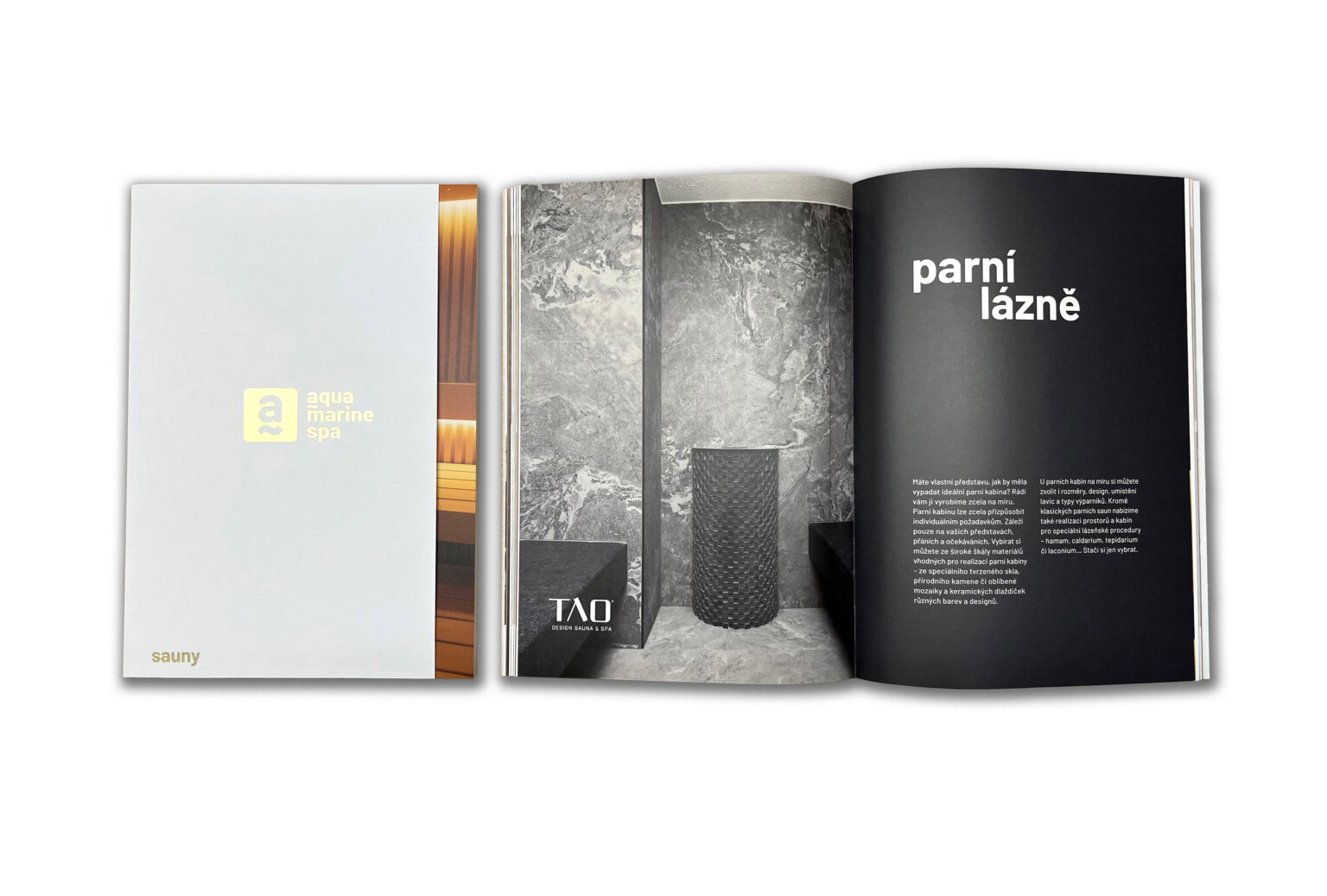 Download and browse our new sauna catalog! It features our complete range of TAO saunas and steam cabins. The catalog will also serve as a guide to the world of saunas. We will advise you on how to choose a sauna step by step and provide you with more information about various sauna procedures – Finnish and steam sauna, infrared sauna, bio sauna, or aromatherapy, among others. You will also gain an idea of the broader possibilities for equipping your wellness area, possibilities that are closely related to sauna experiences.
Of course, the catalog is complemented by a multitude of photographs and will serve as a source of inspiration during the planning of your sauna. We have taken great care to create a clear and visually pleasing guide to sauna selection that is practical and appealing. Therefore, do not hesitate to order a printed version of the sauna catalog for free, so that you can browse through it yourself and enhance the planning and selection of your dream sauna.