Back to news
Why indulge in a sauna in the summer?
Summer and its associated holidays bring nature trips, vacations by the sea, and many other favorite activities. Only a few of us think about sauna baths on hot summer days. Instead, we tend to associate saunas with the cold and gloomy period of autumn and winter when we long for intense warmth. However, even in the summer, we should not forget about our regular sauna practice. Wondering why?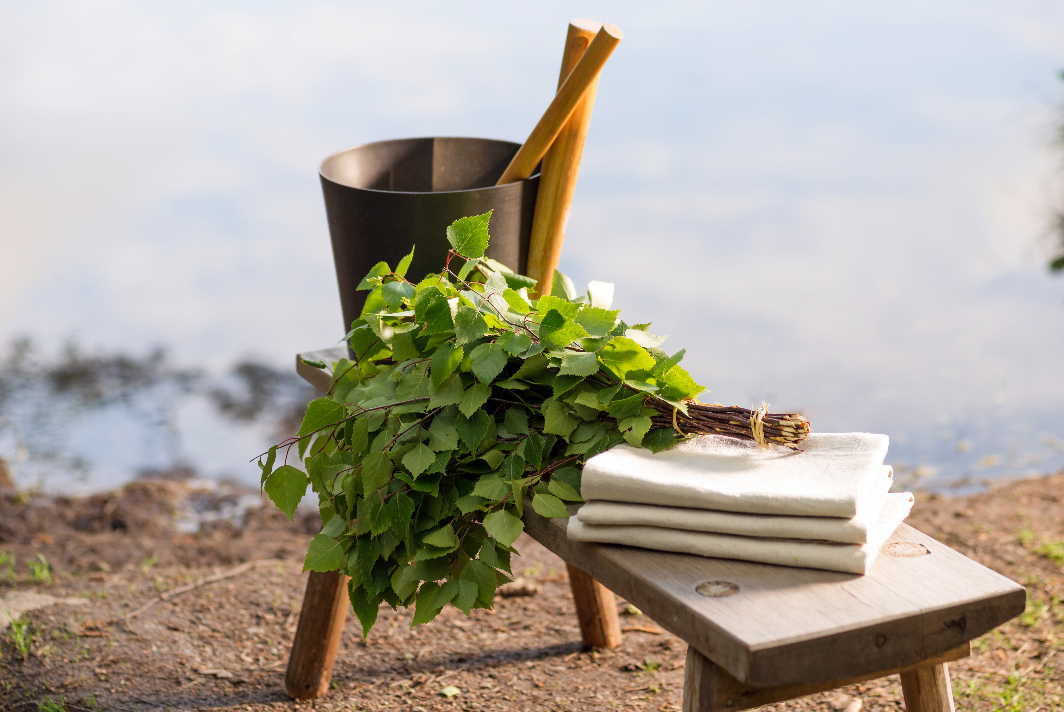 In Nordic countries, where saunas are a traditional part of their culture, summer is the main sauna season because, during this time, the body is not burdened by adverse weather conditions, providing us the opportunity to build immunity for the colder months. Even in the warmer heart of Europe, we should not neglect regular sauna sessions during the summer. Regularity is just as important for saunas as it is for any other activity that strengthens our health. And regular sauna bathing has a positive impact on our body: it improves body thermoregulation, helps us recover after physical activities, strengthens the immune system, and promotes mental well-being. Let's look together at the 5 most important reasons why we should use saunas even in the summer:
1. RELAXATION
We can name relaxation and mental well-being as the first reason why practice sauna bathing in the summer as well. During the sauna session, the body flushes out harmful substances, releases endorphins, and relieves us from stress. The effects of the sauna on our psyche can be further enhanced with aromatherapy. Long-term sauna bathing aids in detoxifying the body, improving sleep, and treating depression. Sauna sessions are accompanied by thorough rest, which is much needed considering our busy work schedules.
2. RECOVERY
Another reason to indulge in the sauna during the summer is recovery. Whether it's after a busy day at work or after engaging in sports activities, which we often do more frequently in beautiful summer weather than in winter, the sauna helps alleviate the pain in our tired bodies and promotes blood flow and relaxation of muscles, joints, and ligaments. Regular sauna bathing also helps with the regeneration of our skin, which is equally stressed by intense sunlight in the summer as it is by cold in the winter. Sauna cleanses the pores, improves blood circulation, and enhances the skin's firmness. Thanks to sauna bathing, our skin will be cleaner and heal better. After a cleansing sauna session and proper hydration, your skin will be fresh and smooth throughout the summer.
3. THERMOREGULATION
In winter and during the summer, our body is exposed to significant temperature differences as we often switch between high outdoor temperatures and air-conditioned spaces such as offices, shopping centers, cars, or trams. Our body reacts to each change by warming up or cooling down. According to experts, the difference between outdoor temperature and the air temperature in an air-conditioned room or car should not exceed 5°C, but this is not always followed. As a result, the body struggles to respond properly, and we may feel more fatigued.
Regular sauna bathing improves the thermoregulation of our body. By following a healthy sauna procedure, we train our body and teach it to better handle temperature changes. Thanks to the sauna, we will sweat less during the summer months and overall cope better with tropical temperatures, while in winter, we will handle transitions from frost to a heated home more easily.
4. IMMUNITY
This ties in with strengthening our immunity, which is also needed during the summer months. Temperature variations, cold drinks, and ice cream, as well as bacteria and viruses, which are also active during the summer months, challenge our immunity every day and increase the risk of illness. Through long-term and regular sauna bathing, you detoxify the body, increase the number of white blood cells, and overall boost your immunity. So, even during the summer, you will be more resistant to tonsillitis and respiratory diseases.
If you are currently sick, avoid sauna bathing. A sauna is suitable as a preventive measure. However, if you feel the onset of a cold, sauna can help because it opens the respiratory tract. Long-term practice has a proven positive effect on asthma.
5. WEIGHT LOSS
Sauna bathing also helps with weight loss, which is often a focus during the summer swimwear season. During 30 minutes in the sauna, you burn approximately the same amount of energy as during an hour of running. Thanks to the increased blood circulation, higher heart rate, and reaction to the warm environment, our body goes through a process that leads to the dissolution of fats. The sauna also improves metabolism, which is crucial for weight loss. We have already mentioned the positive effects of the sauna on our skin, and it also significantly helps in the fight against cellulite.