Back to news
Fast and Easy Custom Stainless-Steel Pool Realization – IMAGINOX Q-System Pools
The Q-System stainless-steel pools offer constructional solutions for individual IMAGINOX pools, allowing a quick and cost-effective pool realization. This allows us to offer you a custom-made stainless-steel pool in a shorter timeframe and at a lower cost.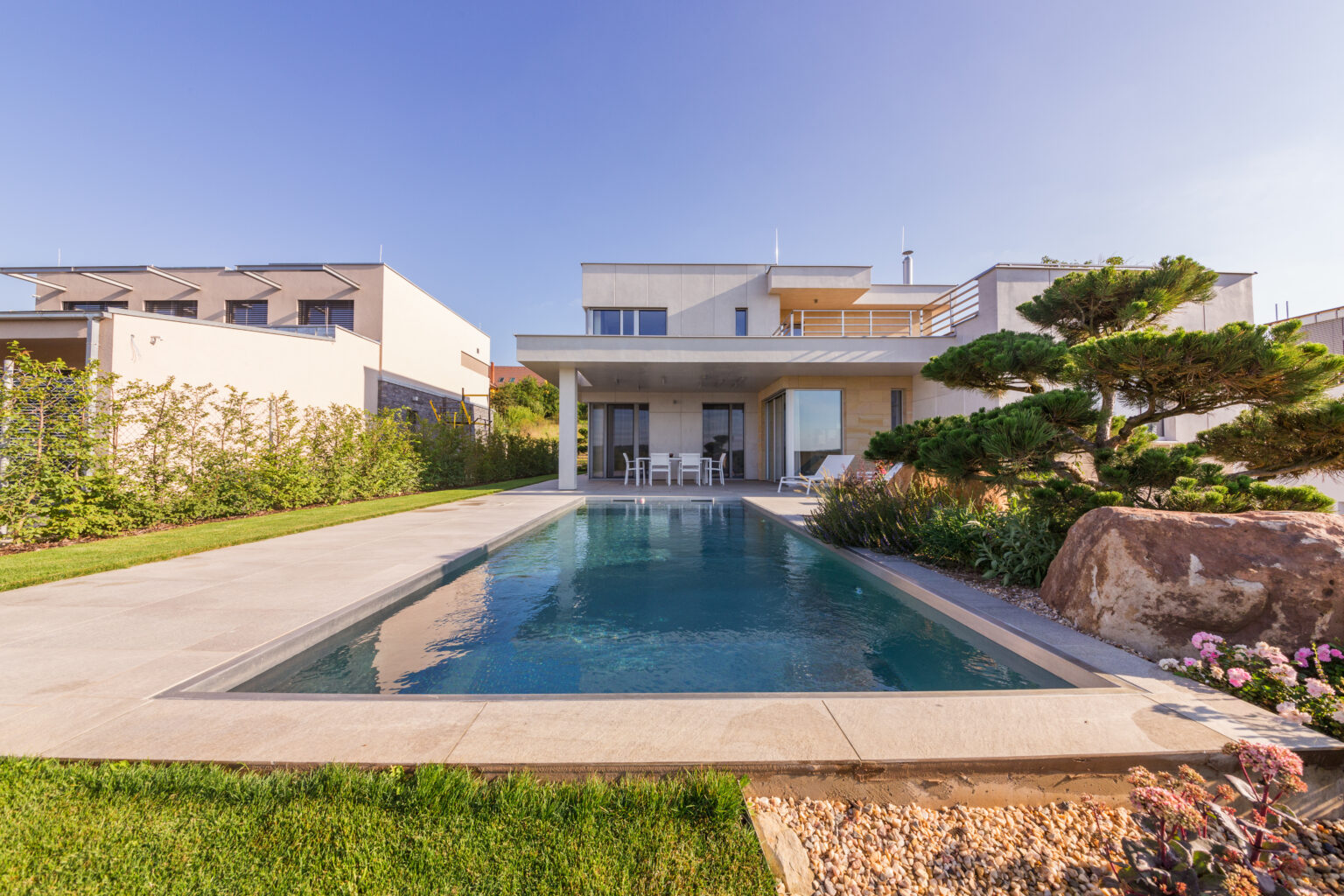 The advantage of the IMAGINOX Q-System pools is a significantly faster delivery time, resulting in a lower overall cost of pool realization. The pool is delivered in several pre-prepared segments, which are assembled on-site. The welding time for the pool body during installation is thus significantly shorter. As it is transported in individual segments, transport costs are also lower. The pool is completed on-site, so the technical room is not part of the pool body.
The Q-System pool will be tailored to your specifications, with the installation method not limiting your choice of pool size or atypical shape. You can choose a skimmer or overflow variant and add any technology and water attractions. The only limitation when choosing this structural solution for a custom-made stainless-steel pool is that the pool must have the same depth throughout its length. The pool basin is installed directly on a perfectly flat concrete slab, which means the pool cannot have a sloping bottom.
Overall, the IMAGINOX Q-System represents a time and cost-effective constructional solution for individually manufactured stainless-steel pools. It allows for both outdoor and indoor pool construction with good accessibility. If you are unsure which structural solution suits your project, we are happy to help you choose the pool according to your requirements. Contact us or visit us personally at one of our showrooms.