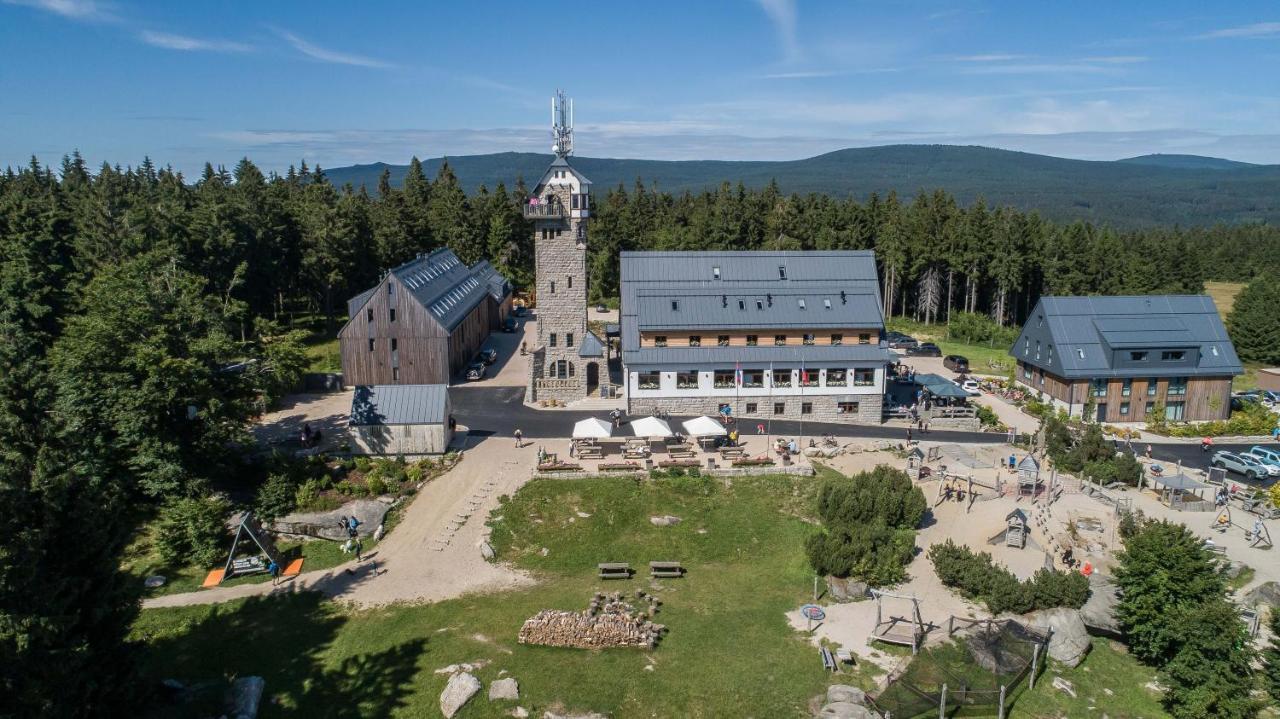 This modern wellness is the pride of the newly built Hotel Královka, which is part of the tourist area near Bedřichov in the Jizera Mountains. The Královka observation tower, built-in 1907, has always been a popular destination for tourists, to whom the now adjoining hotel spa provides a well-deserved rest after the summer hike but also warming up the whole organism after winter skiing. Especially here, in the most important cross-country skiing area in the Czech Republic.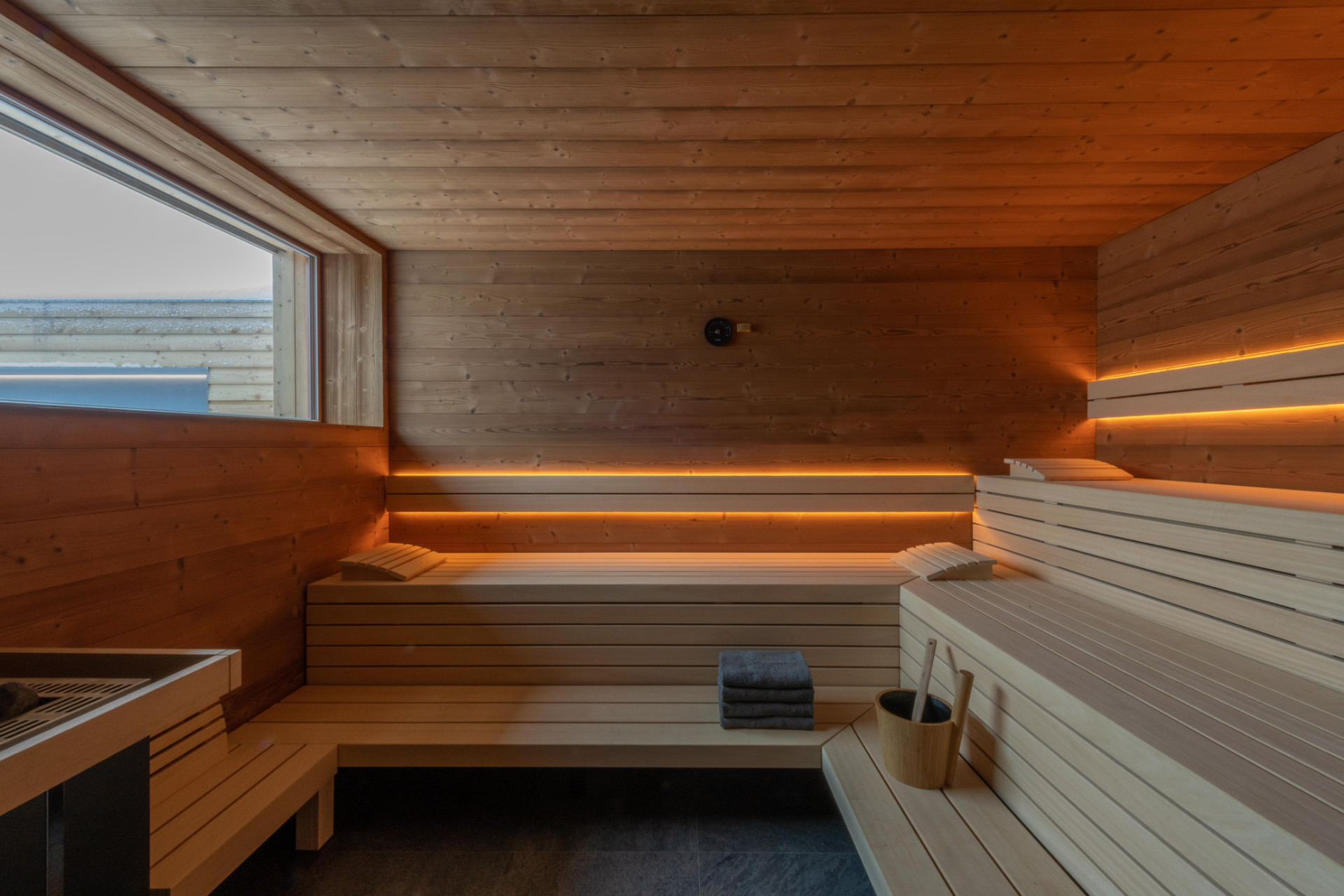 The whole wellness is designed in a way that emphasizes the natural element. It combines the purity of raw stone with solid wood and thus gives the visitor the peace and atmosphere of the Jizera forests, in the immediate vicinity of which the hotel is located. Our task was the implementation of the Finnish sauna TAO in the TRUST model and the steam cabin TAO INDI tailored to the client.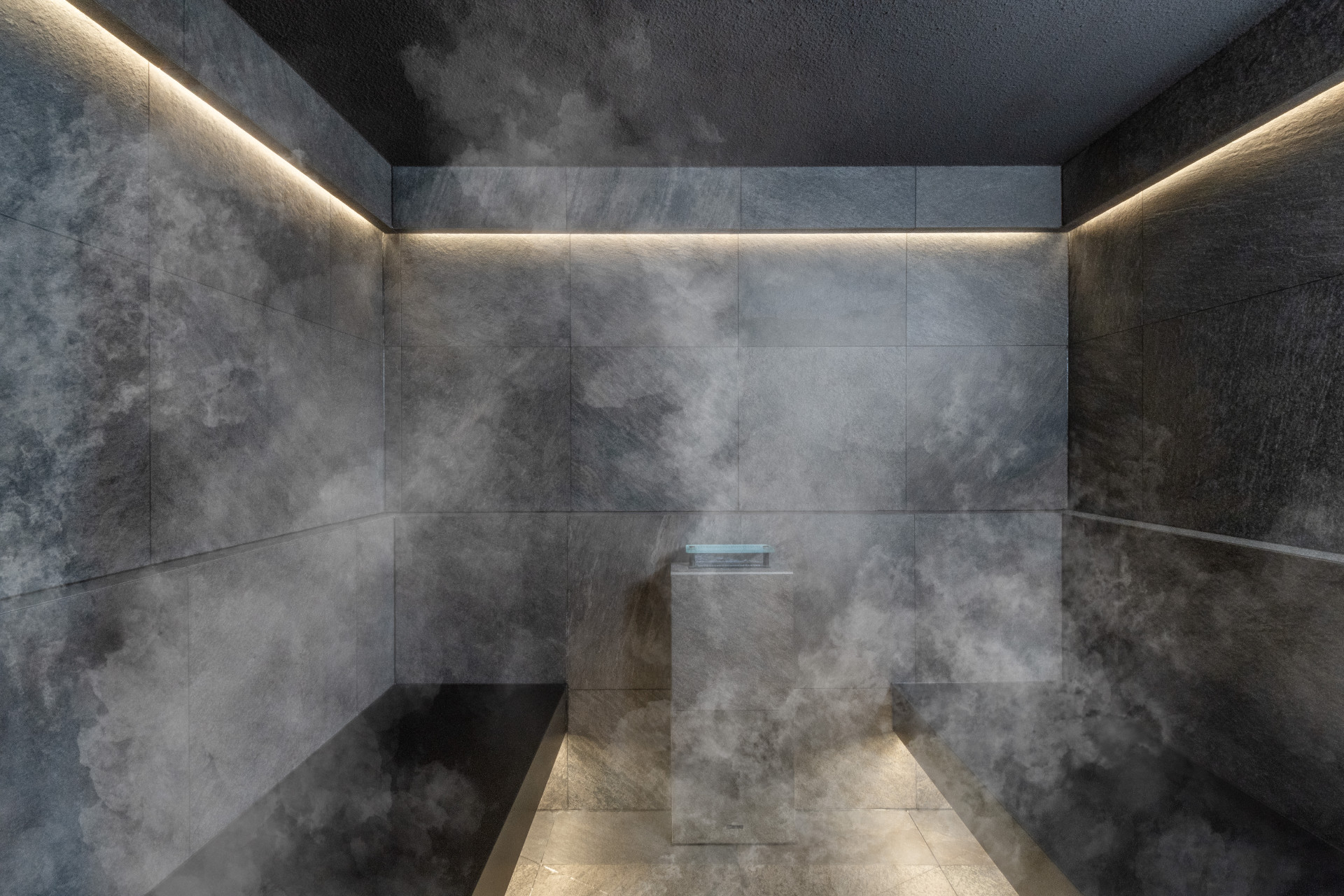 Sauna Tao has benches made of Abachi wood and wall cladding in brushed thermospruce. The Goliath sauna stoves take care of the heating and the whole atmosphere is completed by lighting provided by LED strips hidden in the bench supports. The TAO steam cabin also uses the same lighting method. Here are LED strips hidden under the benches and in the niches of the cabin ceiling. Steam is provided by the Steamrock II steam generator.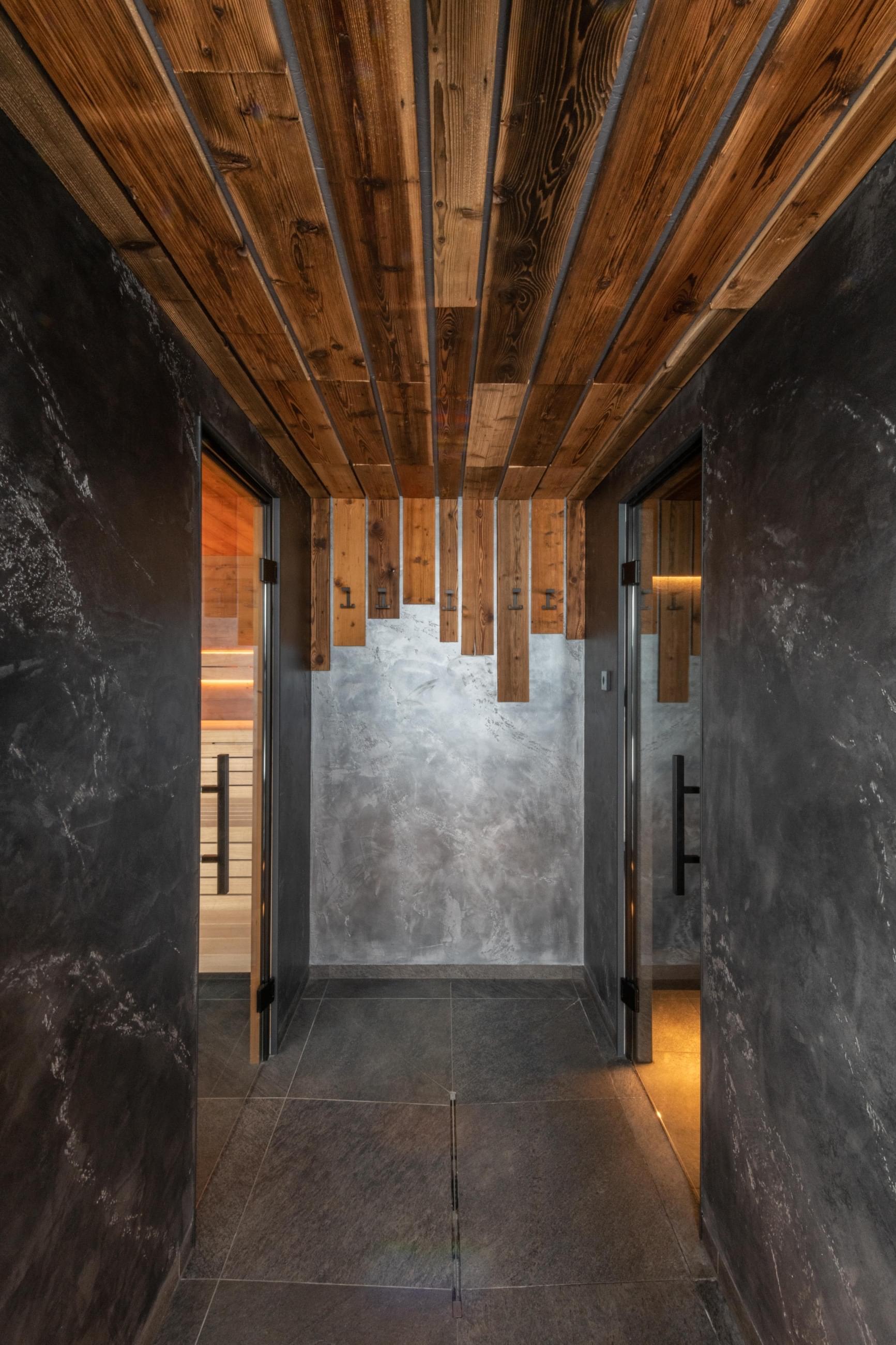 The TAO sauna and steam cabin complement the relaxation area with sun loungers and an open fireplace. These realizations correspond to the idea and design solution of the spa. While the dominant material of the Finnish sauna is naturally wood, the opposite steam cabin emphasizes the rawness of the stone used and is complemented by impressive lighting, conveying the atmosphere of the majesty of the Jizera Mountains.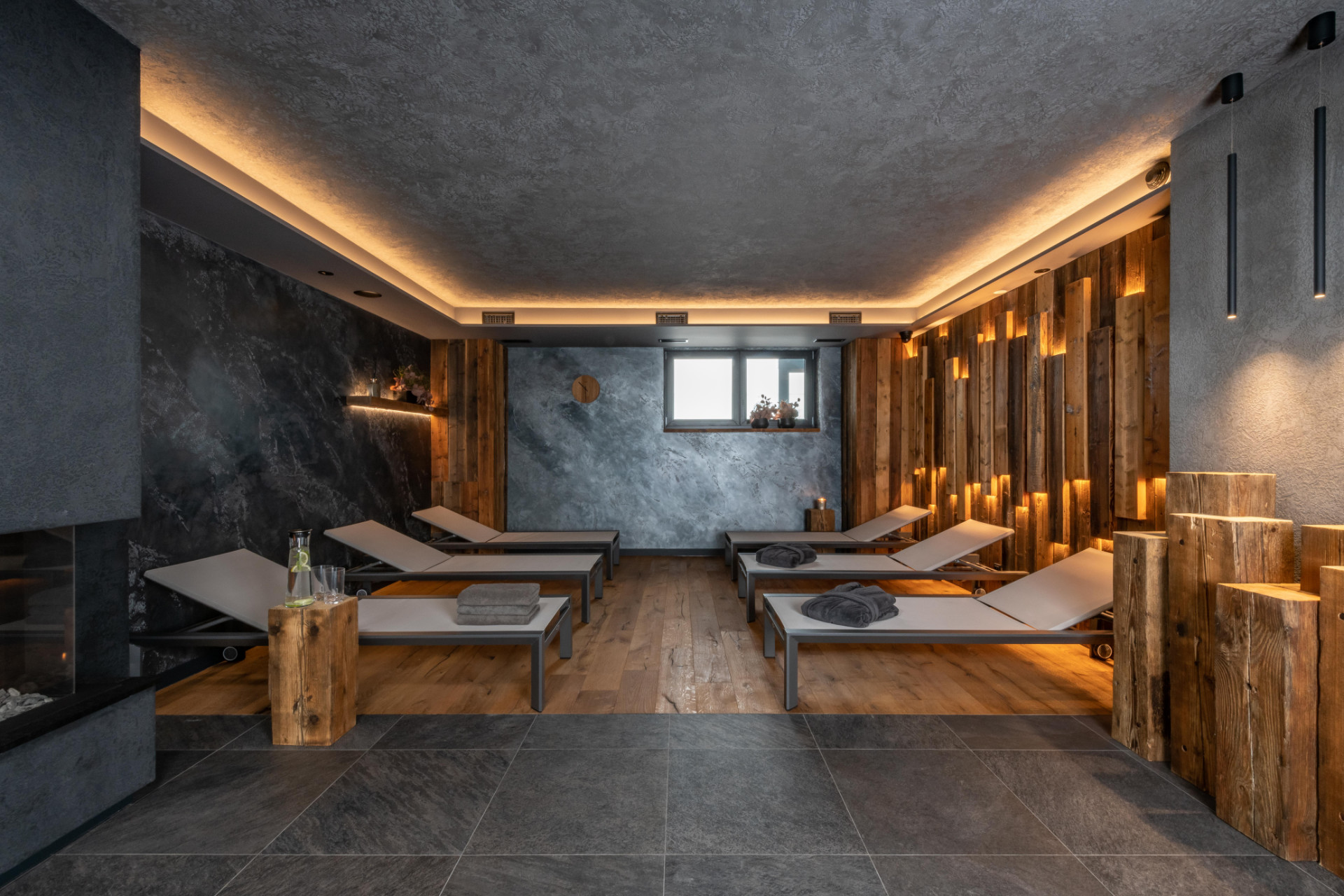 Nowadays, wellness is increasingly becoming an integral part of every modern mountain hut. If you also want one for your private mountain hut or commercial apartment, do not hesitate to contact us.