If you would like a pool of atypical size, shape or depth, we will be happy to make it to your individual specifications. We offer stainless steel pools with a sloping bottom, for example, which clients often choose together with a counter-current, a paddling pool for children or in combination with a whirlpool.
Whether you want to equip the pool with a massage zone or install jets and geysers to entertain children, just tell us your idea and we will be happy to create a design including visualization.
DISCOVER OUR RANGE OF STAINLESS STEEL POOLS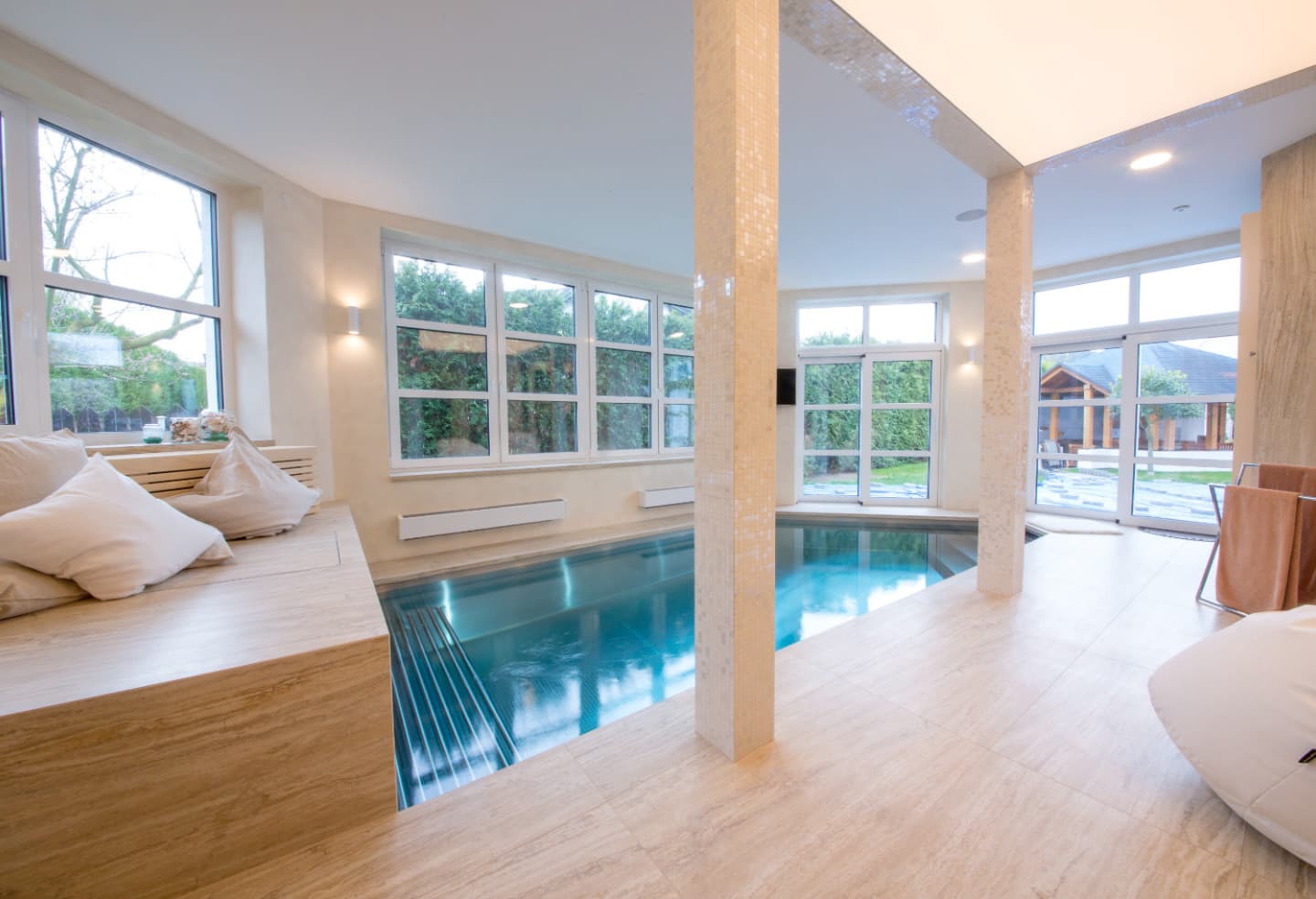 In contrast to the compact IMAGINOX skimmer pools, we construct these products based on individual customer requirements, usually in individual parts, which are then welded together on site. Thanks to this, we are even able to install pools in hard-to-reach places, such as the interior of an already built house.