The advantages of stainless steel skimmer pools
Skimmer pools are a popular option for private projects, both for outdoor and indoor pools. The filter skimmer system works on the principle of drawing water into the sand filter through a surface level collector, whereby the water level is lowered by a few centimetres compared to the pool edge.
The advantage of skimmer pools is the absence of an overflow grate, but this is not very practical for outdoor pools due to weather conditions or fallen leaves. Other advantages of skimmer pools include shorter installation time, easier maintenance and less demands on space. In addition, the operation is quieter compared to the overflow variant and the purchase price is slightly lower.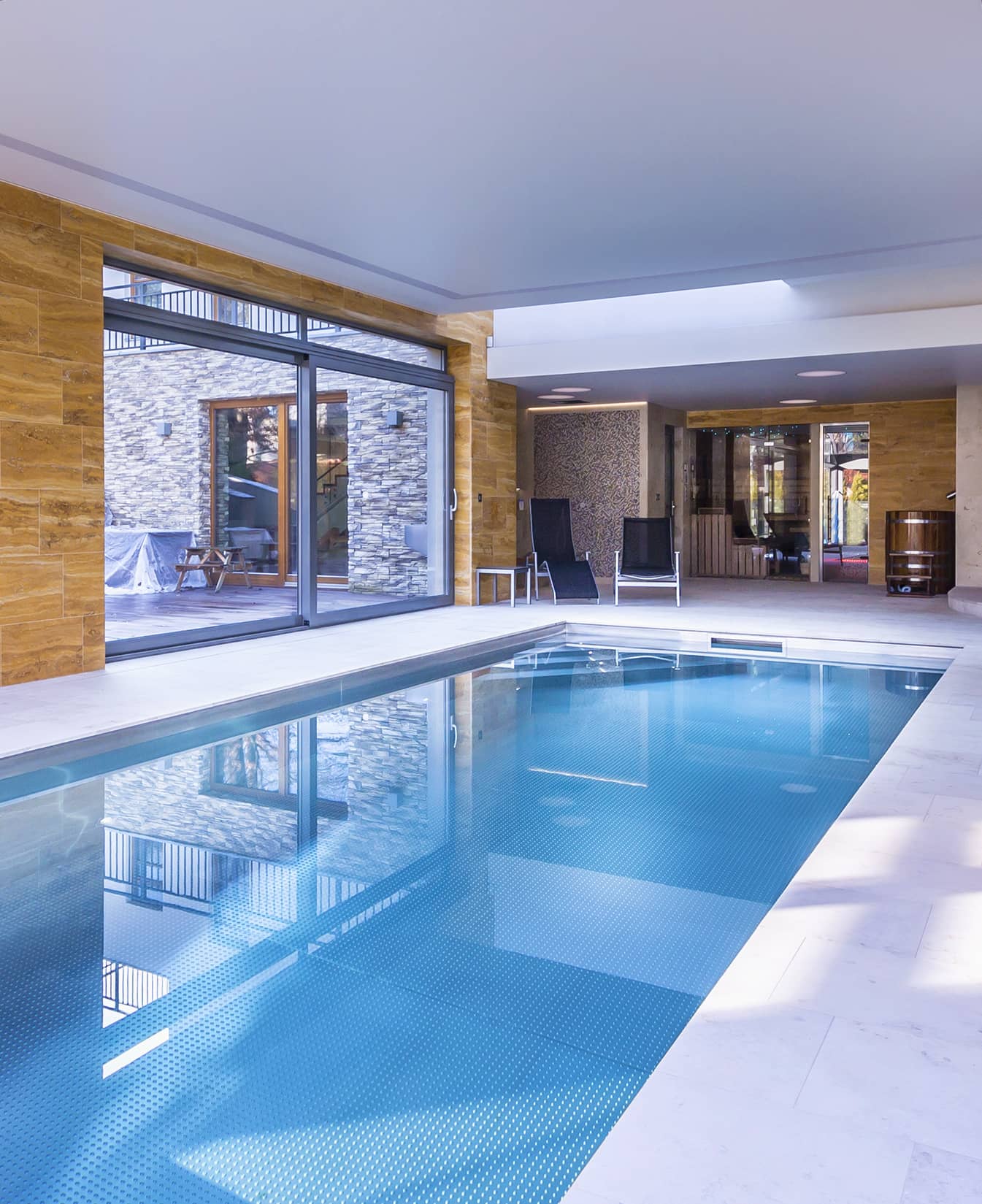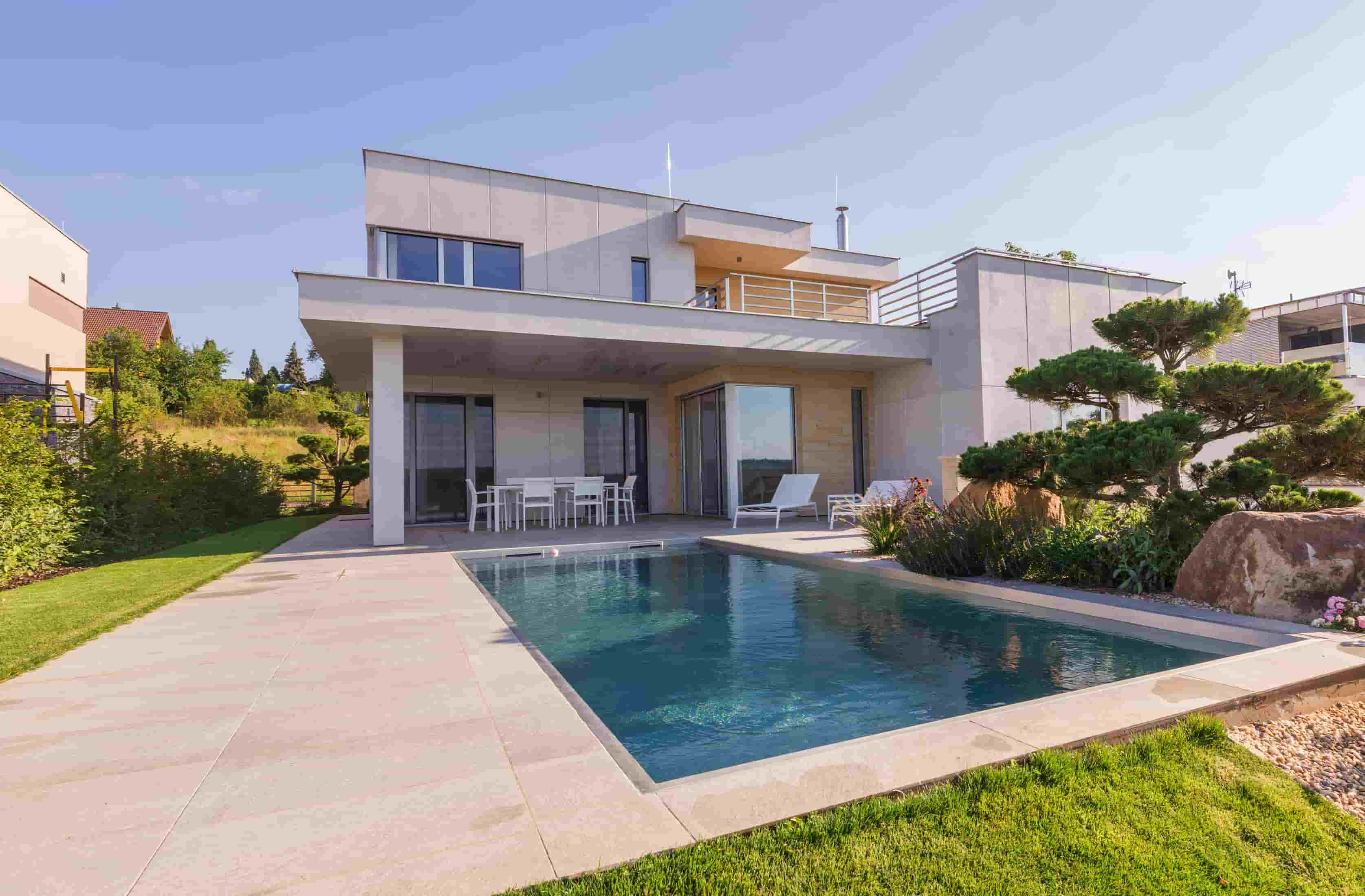 Why choose an IMAGINOX skimmer pool?
IMAGINOX stainless steel skimmer pools offer many above standard advantages. One of them is our innovative type of skimmer, which allows a higher water level compared to other skimmers. Thanks to its width of 42 to 62 cm with automatic draining technology and overflow, it allows the water level to be lowered by 9 cm from the pool edge.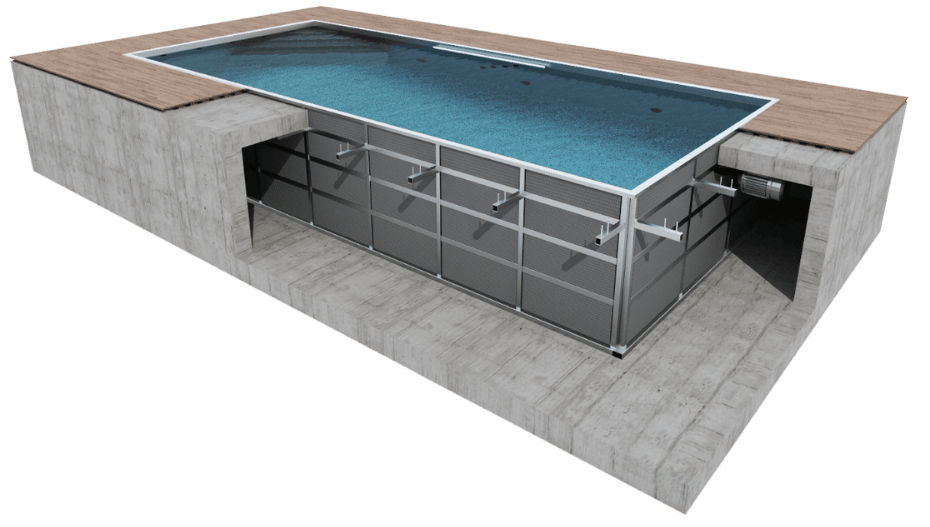 Our skimmers also offer another very practical feature – the dirt catching baskets of IMAGINOX pools protrude towards the pool. This eliminates the need to build an additional opening above the skimmer which tends to disturb the overall appearance of the pool surroundings. Another distinct advantage of IMAGINOX pools is the variety of auxiliary equipment available Whether you want to build hydromassage loungers in the pool or decide to add glazed elements, you can be sure that IMAGINOX stainless steel pools will not limit your imagination.