NEO pools up to 6 metres – MALGRANDA
These smaller models of NEO pools are an ideal solution for smaller gardens, where they do not take up much space thanks to their dimensions, but at the same time create a pleasant spot for relaxation.
High quality, modern design and the possibility to customize the equipment to your liking will fulfil all visions of your future pool. The NEO pool will become a stylish water feature of any modern garden.
You can choose from 3 standardized models, each of which is offered in eight colours. All models can be equipped with stainless steel elements, counter-current, slatted cover or retractable roof.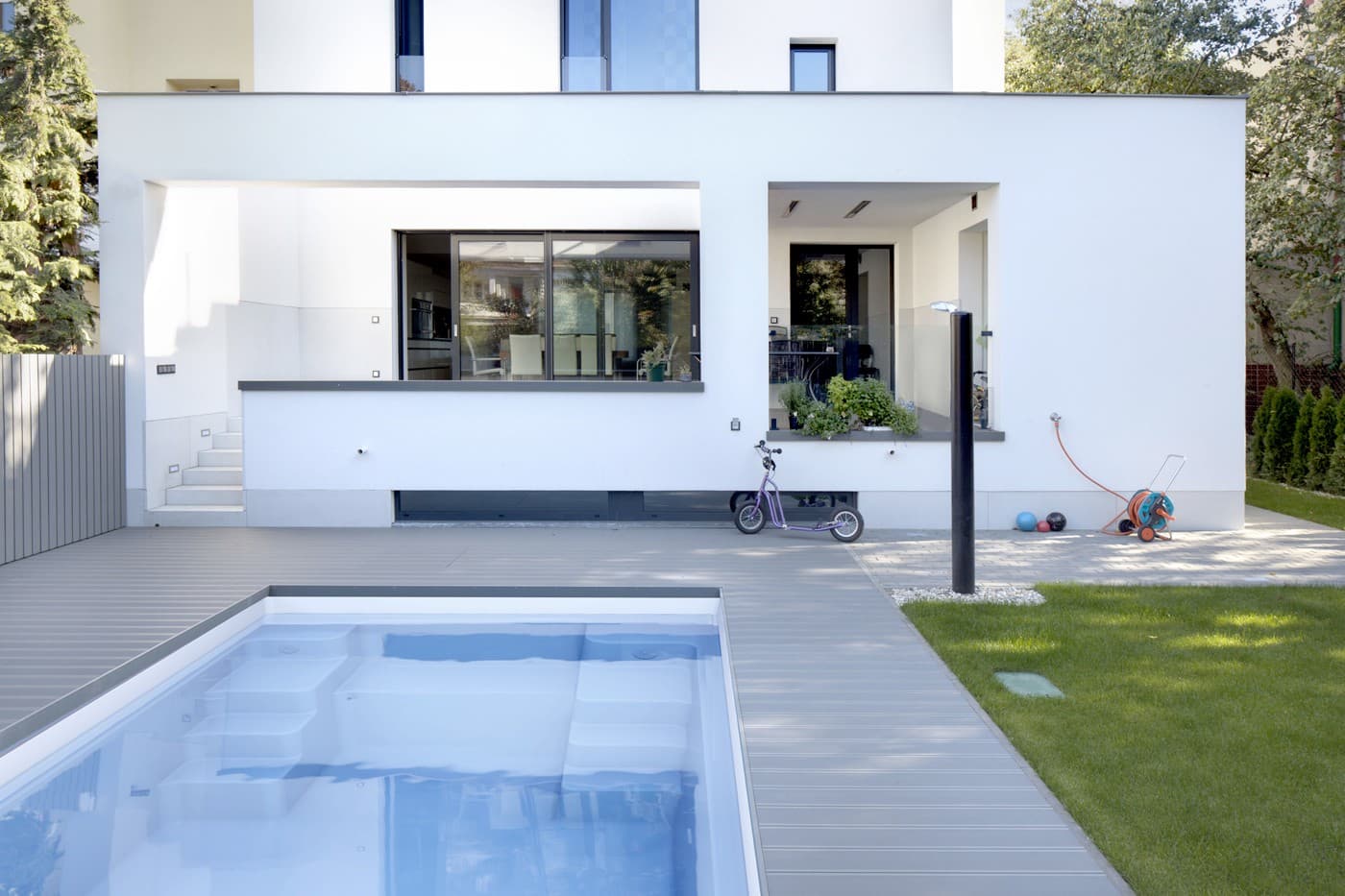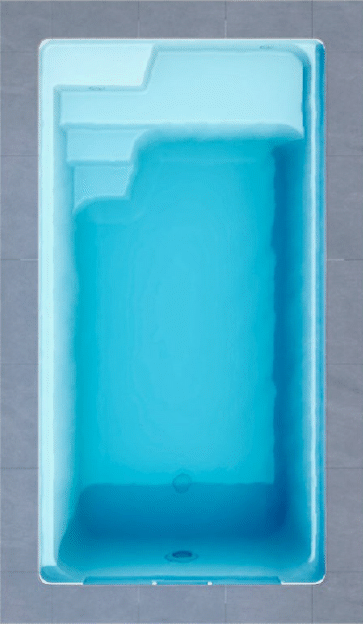 TONO
The smallest model of this series
Dimensions: 4.5 m x 2.5 m x 1.4 m
With rounded corner stairs adjoining the extended relaxation bench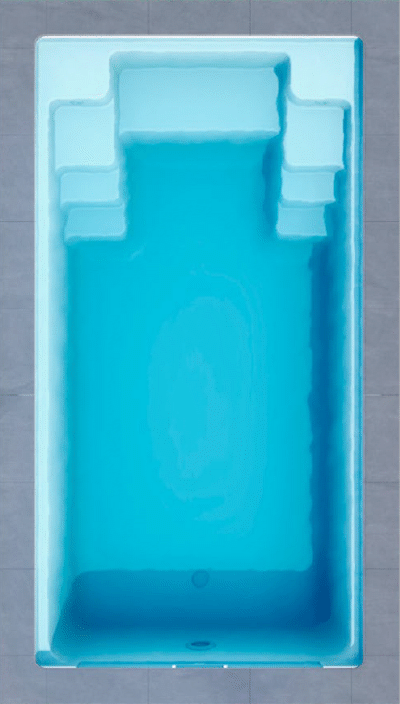 AKVO
Compact model
Dimensions: 5.5 m x 3 m x 1.5 m
Four-step staircase in both corners of the pool with a comfortable bench in the middle
Customise your pool to your wishes
To ensure that the pool meets all your requirements, you can choose from a large number of components and create it exactly to your liking. We will design and create the pool exactly to your wishes