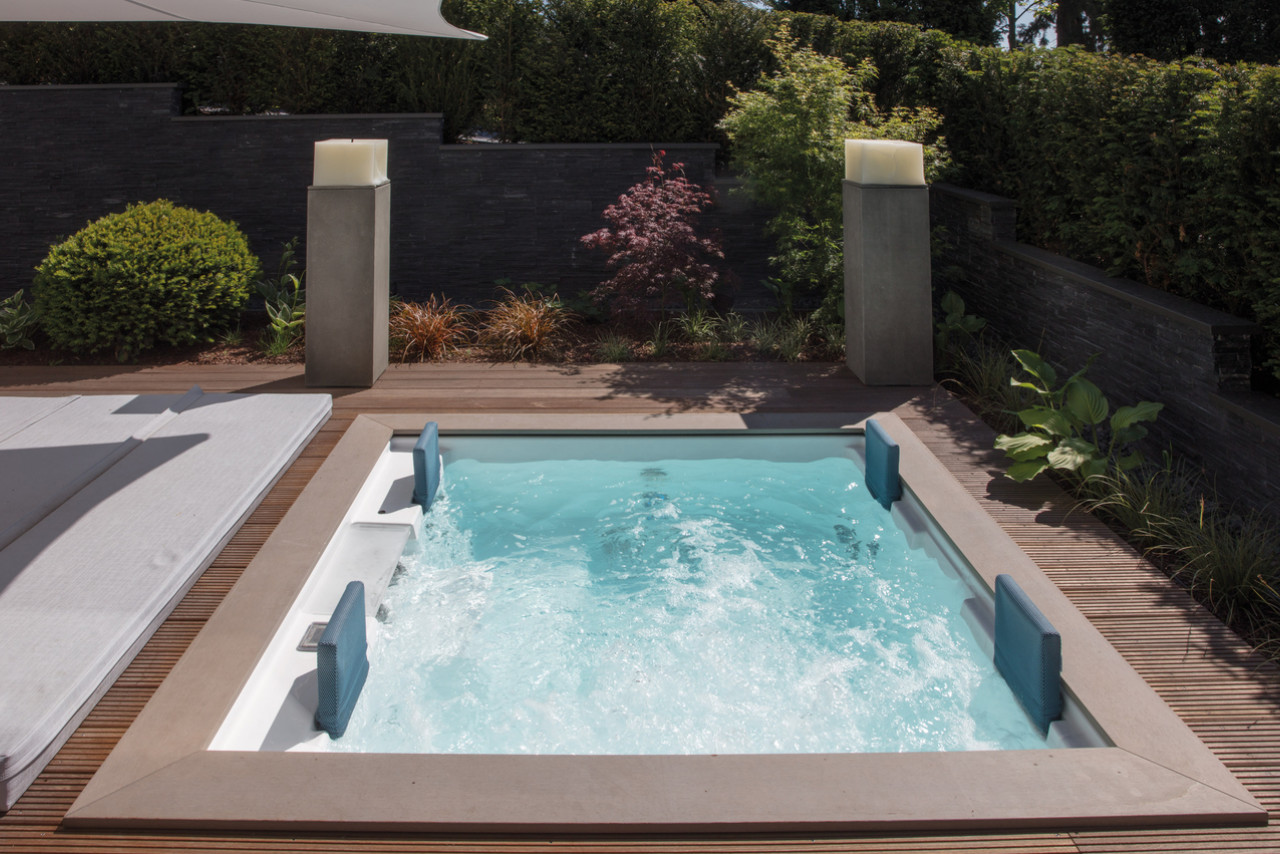 Whirlpool prices
RIVIERAPOOL whirlpools are based on a sophisticated minimalist design. At the same time, they stand out thanks to their quality and flawless functionality. This quality is the reason why the German company RIVIERAPOOL has been a leader in its field for almost half a century.
The price of STRATO 2.1 whirlpool with dimensions of 216 x 216 x 92 cm starts at EUR 27,972.
The price for transport is EUR 290, the price for installation and user training is EUR 530.
The whirlpool delivery time is 4 to 6 months from ordering, depending on the design and choice of materials.
Get a quotation