In the case of Aquamarine stainless steel hydromassage whirlpools, you do not have to limit yourself to our ready-made models. We are happy to make you a custom-made whirlpool to suit your requirements. We can make a whirlpool of any shape or size. At the same time, you can choose from a range of equipment that suits your needs - the number and location of the nozzles, the shape, the length or size of the massage points, or the automatic cover placement method.
For your complete satisfaction, our sales representatives, architects and designers will work with you to help you decide on the final design and equipment of your new whirlpool. Whether you are looking for a whirlpool for a hotel spa or for private use at home, we will be happy to help you fulfil your wishes.
Explore our whirlpool range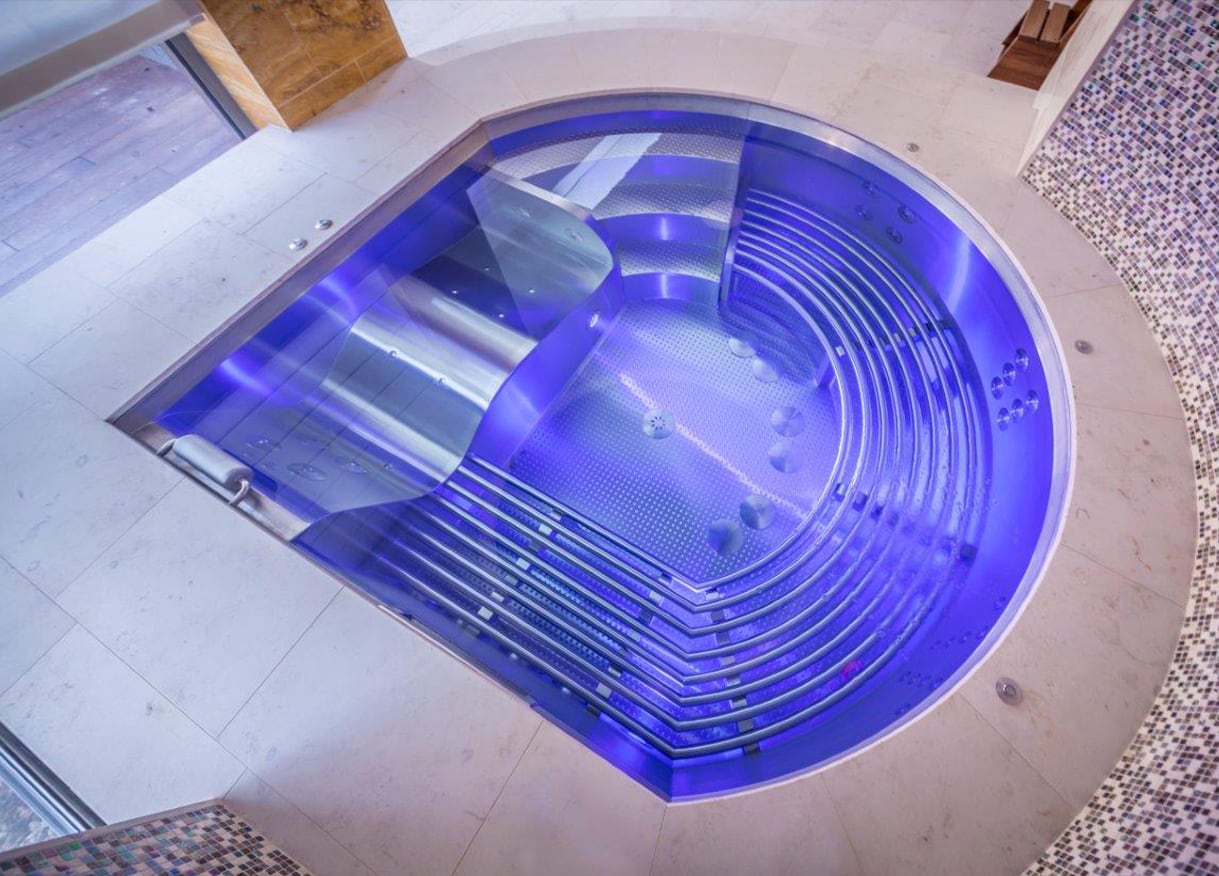 Why go for a custom-made Aquamarine whirlpool?
Aquamarine offers customized whirlpool solutions to clients who have specific or very unusual ideas about the shape and/or desired features of their whirlpool.
If you want an extravagant hydro-massage whirlpool that catches the eye, or you are limited by space and need to find a suitable compromise, we'll be happy to suggest possible solutions, both in skimmer and deck-level versions.