Customized spa realization
Put the implementation of your spa in our hands. Due to our vast experience, our own metallurgical workshop, joinery, paint shop and upholstery workshop, along with high-quality designer products from TAO, IMAGINOX, SUNDANCE SPAS and RIVIERA POOL, we will be happy to design and implement a turnkey spa solution for you.
Our main domain is completely tailor-made products, which we are happy to adapt not only to the space in question, but also to your wishes and requirements. At the same time, we will be happy to fine-tune your project down to the smallest detail, whether in terms of the design of the layout of the relaxation space, the choice of lining and lighting by our architects, or the supply of additional wellness products such as heated relaxation loungers, showers or fragrances for saunas and whirlpools.
FIND OUT MORE ABOUT THE IMPLEMENTATION OF TURNKEY WELLNESS PROJECTS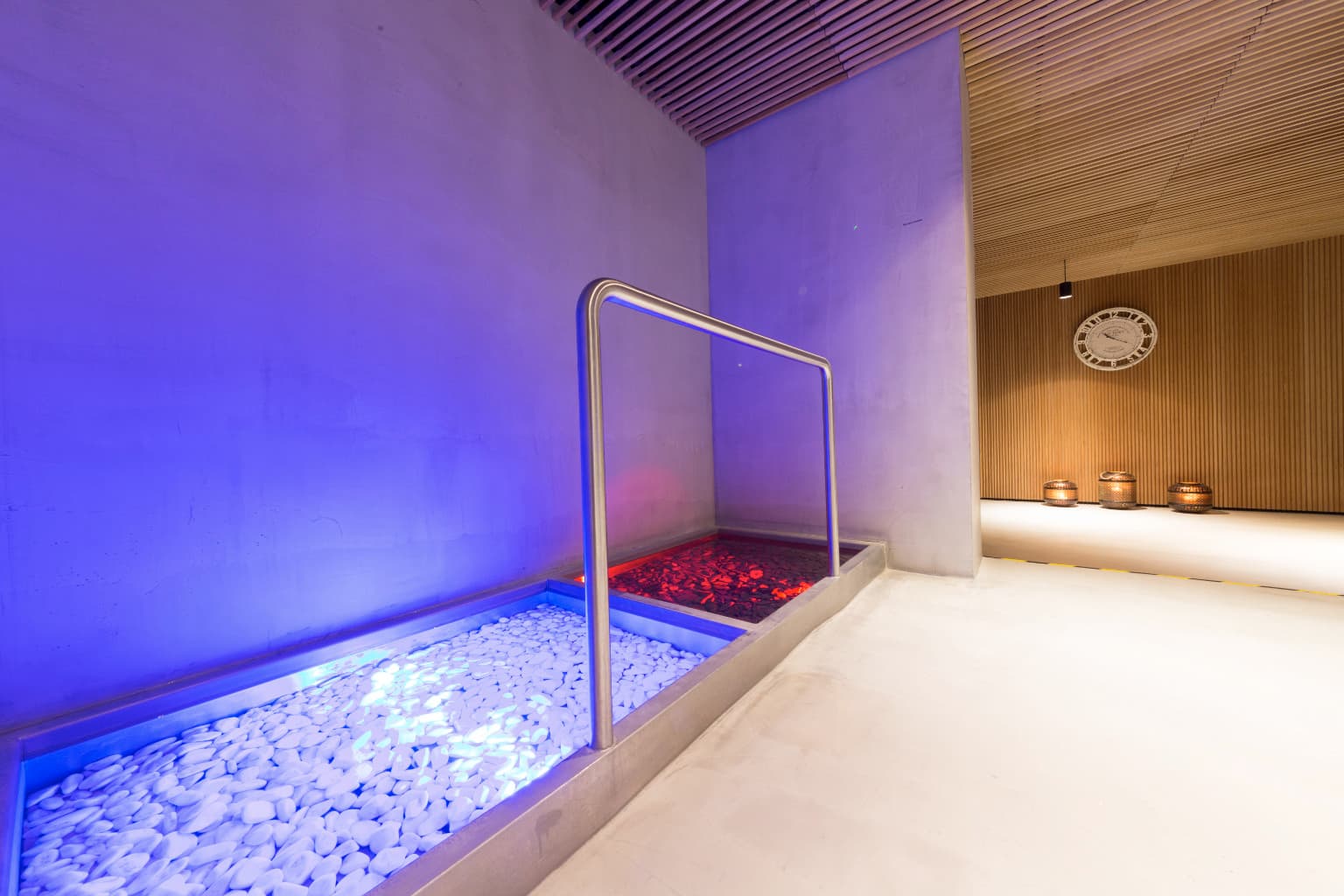 Are you planning to build a private
or a commercial spa?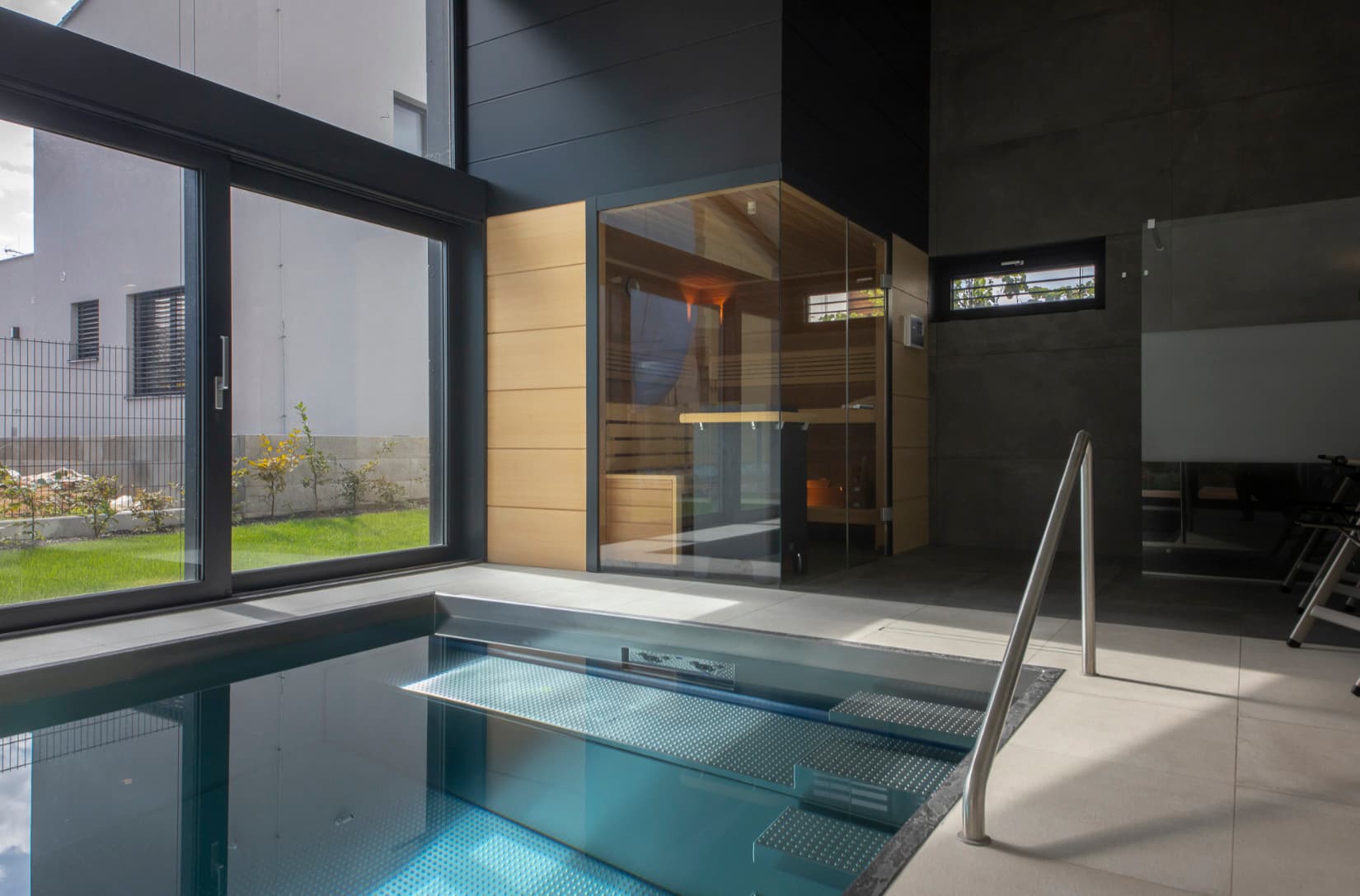 Private spas
Without having to comply with European standards for commercial space
Swimming pools, whirlpools and plunge pools in both skimmer and overflow designs
Individually designed air supply, removal and circulation in rooms and sauna cabins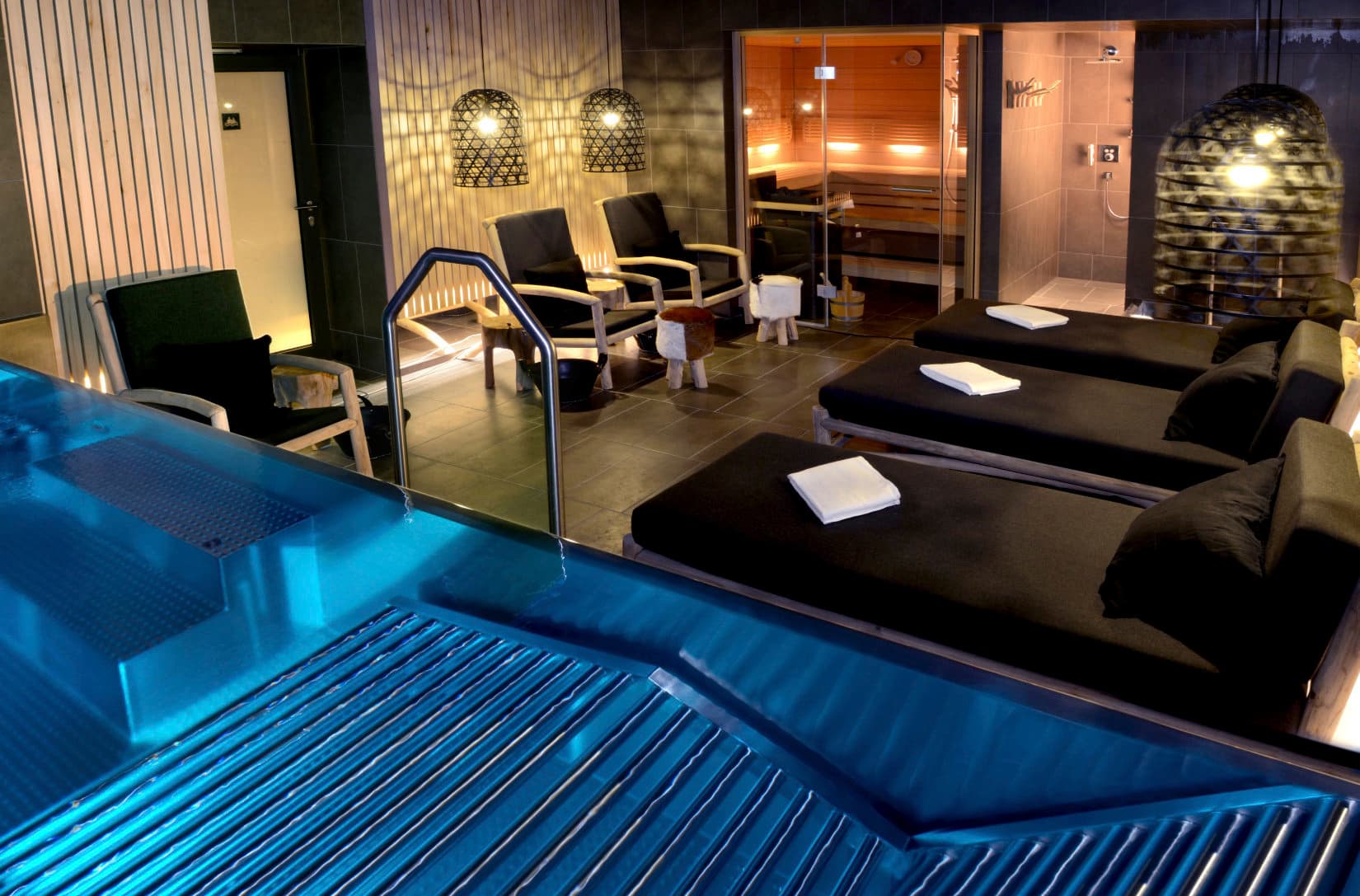 Commercial spas
It is necessary to comply with European safety, construction, hygiene and operational standards
Swimming pools, whirlpools and plunge pools in overflow design
Prescribed air supply, removal and circulation in rooms and sauna cabins
How does a wellness implementation work?
The first step is usually a personal meeting either in one of our showrooms or directly at the location of implementation. First, we will determine what scope of work you are interested in, make a non-binding quotation for you and, if you are interested, we will make 3D visualizations or arrange for cooperation with our architects.
At the moment of signing the contract, we will start the creation of 3D drawings of individual products, and based on this your contracted construction company will prepare the building work according to our requirements. In the last phase, we start the production of the products and then the assembly of the products, which in most cases takes place on site.
Last but not least, there is the official handover of the project, during which we put the supplied products into operation, train you in their use and maintenance and hand over all the necessary documentation.