Compact IMAGINOX deck-level pools are offered with two anchoring options: self-supporting (for smaller pools with dimensions of up to 8 x 3.5 metres) or with side supports (for pools with maximum dimensions of 10 x 3.5 metres). The depth of our compact deck-level pools always reaches 1.35 metres.
Standardized pools are manufactured to take their final form in the production hall so that they can be transported to the site in one piece, thus shortening both the delivery time and on-site assembly. Standardized models are suitable for outdoor projects that are easily accessible by crane.
DISCOVER OUR RANGE OF STAINLESS STEEL POOLS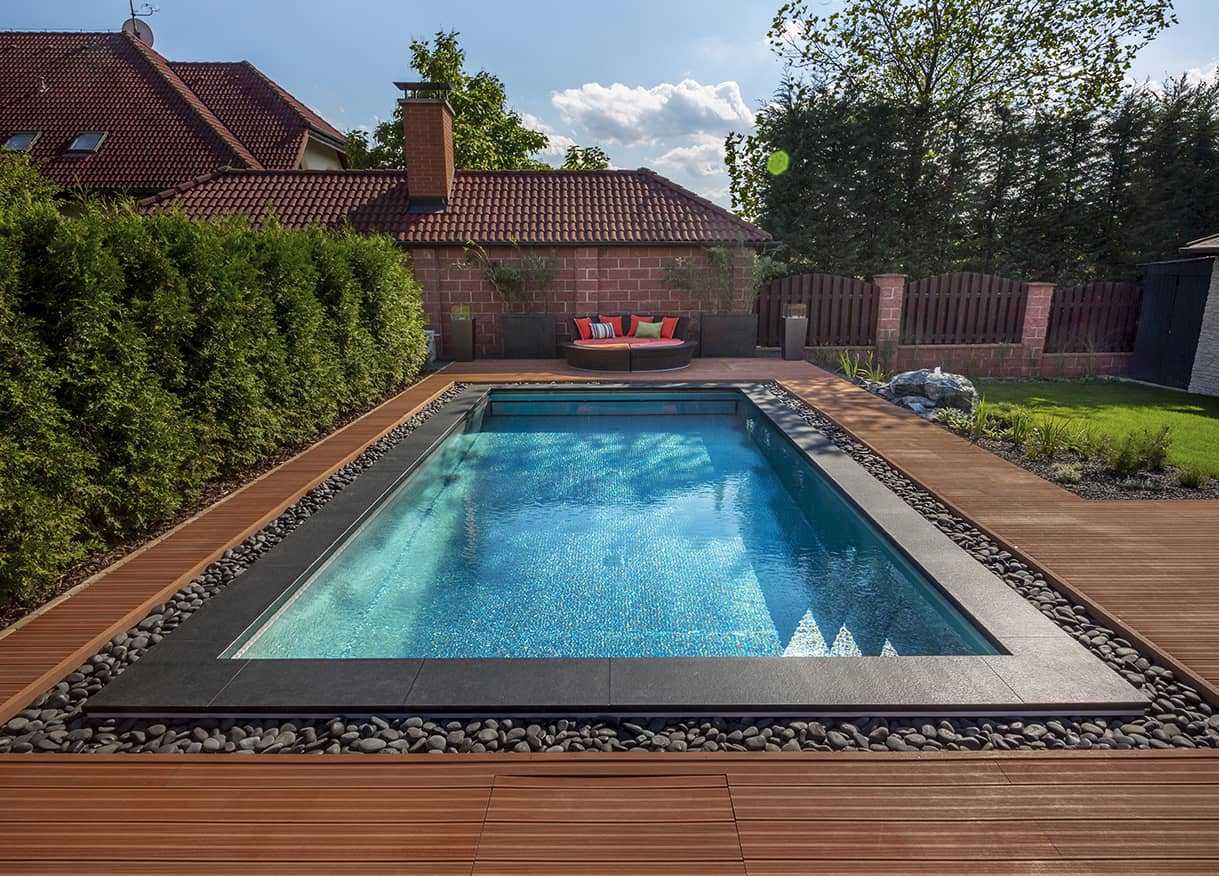 Standardized deck-level pools require a concrete foundation and must be backfilled with dry concrete or gravel after anchoring. All standardized models are thermally insulated and can be equipped with any style of lighting, several types of stairs, automatic roller shutters and various other additions.
The design of overflow pools
We offer two models of compact overflow pools – self-supporting and with struts. The difference is mainly in the anchoring of the pool body and the different requirements for the foundation preparation of the pool. For this reason, the type of anchoring is selected in consultation with our sales representatives, taking into account the site specifications.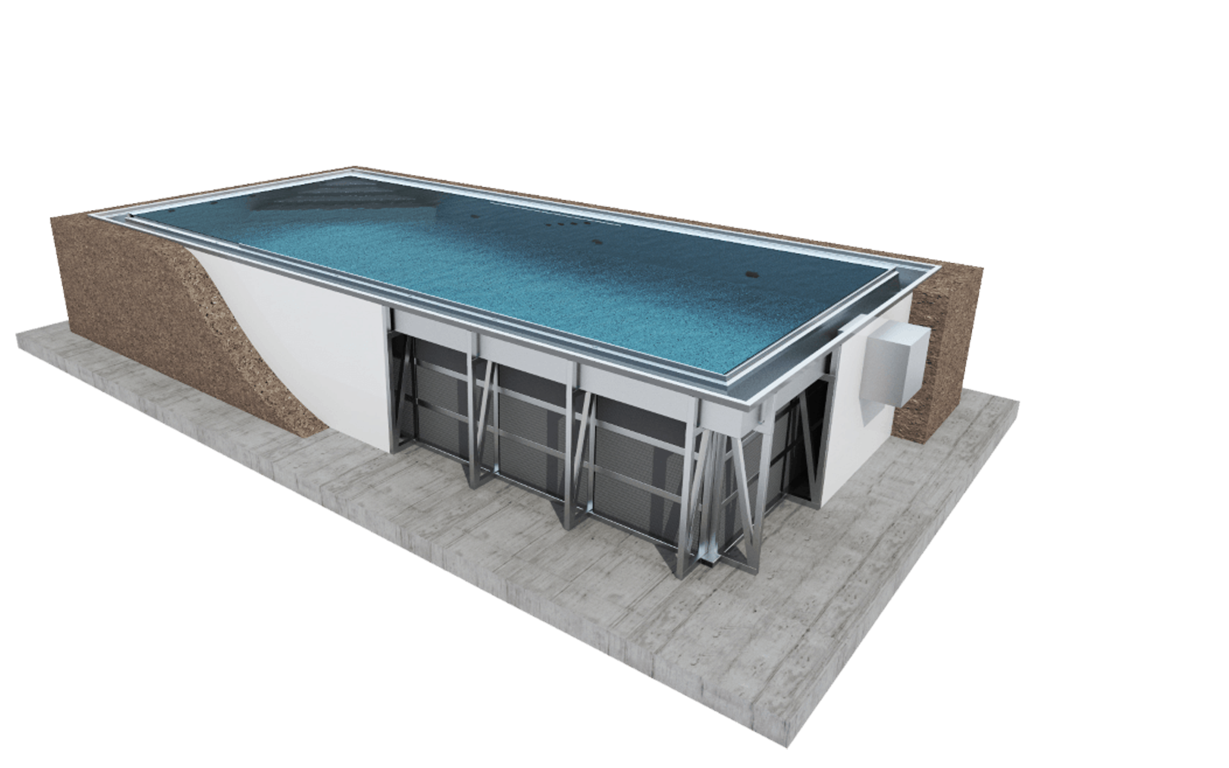 Self-supporting
Maximum dimensions of the pool are 8 x 3.5 x 1.35 m
Structurally very solid self-supporting pool – the pool does not need to be embedded and is suitable for direct gravel backfill without the need for anchoring
Particularly suitable for above-ground installations that are to be free in terms of space, e.g. on a terrace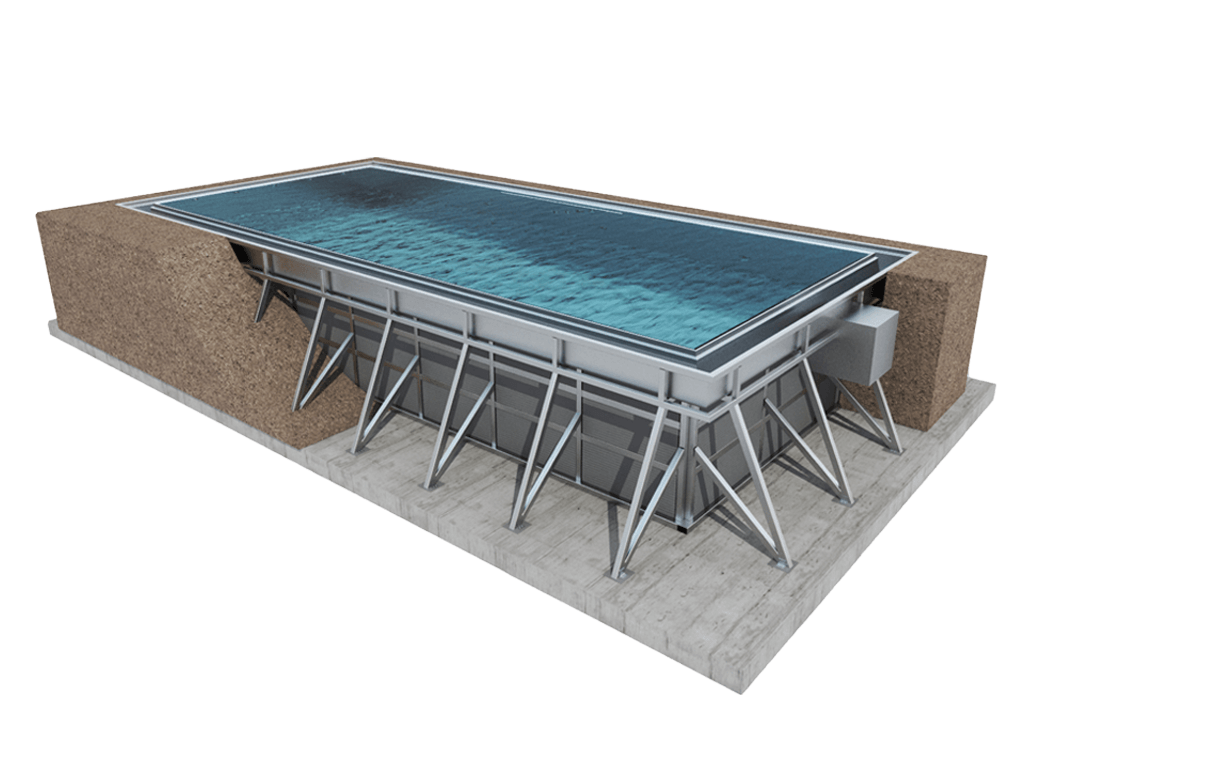 With struts
Maximum dimensions of the pool are 10 x 3.5 x 1.35 m
Anchored to the foundation concrete slab with inclined side struts, after anchoring it is necessary to backfill with dry concrete or stone gravel