If your idea of a perfect pool differs from our range of compact deck-level pools, we offer the possibility of individual implementation. IMAGINOX individual deck-level pools are in great demand especially for hotel spa complexes.
We currently supply our stainless steel swimming pools to more than 10 countries worldwide. They have the advantage of very precise workmanship with the number of joints reduced to a bare minimum, as well as elaboration with a wide range of accessories of the highest quality. You can choose from a wide range of design spouts, different types of stairs, lights and jets, or have a jacuzzi or glass wall installed in a separate part of the pool. In the case of individual overflow pools, we usually produce the stainless steel structure in individual parts, which are then welded into the final form on site.
DISCOVER OUR RANGE OF STAINLESS STEEL DECK-LEVEL POOLS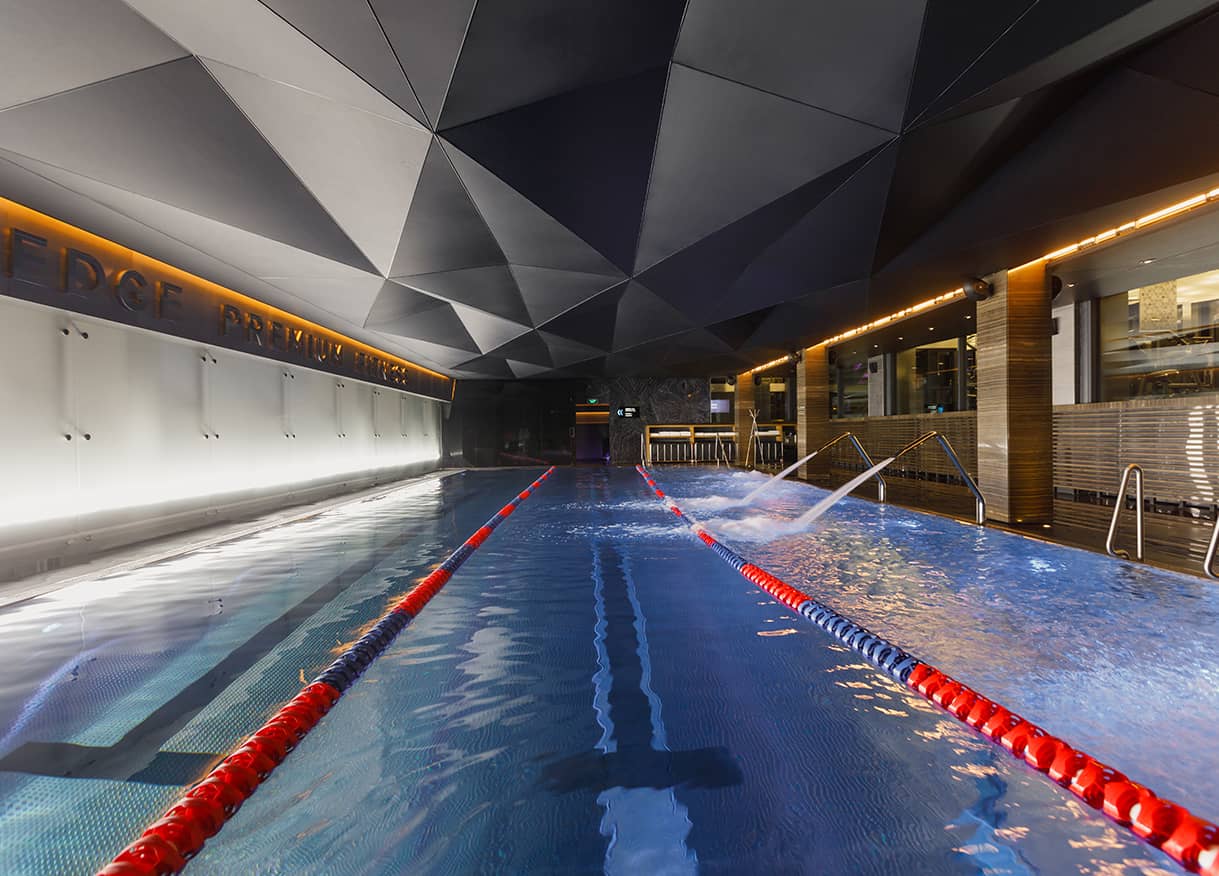 Choose from a wide range of deck-level systems, from classic grids in different shapes, colours and materials to hidden gutters under the floor or the addition of stone lining. We are of course happy to assist you in choosing. Are you more demanding and want something unusual and timeless? The new trend in swimming pool architecture is the glass pool – a pool with at least one load-bearing wall made of glass, through which the water overflows impressively into the gutter below (negative edge). We will be happy to fulfil this wish in stainless steel too.
Examples of Aquamarine Spa realizations