NEO pools up to 8 metres – MEDIUMO
Medium-sized NEO pools will fulfil your dreams about a family pool, but at the same time offer enough space for swimming.
You can also choose from various additional stainless steel water equipment. If you equip the pool with a counter-current, you will enjoy swimming to the maximum even in these medium-sized pools.
You can also equip this pool with any pool cover. The installation of fibreglass pools is very easy, the body is transported to the place of installation as a whole and is placed with the help of a crane.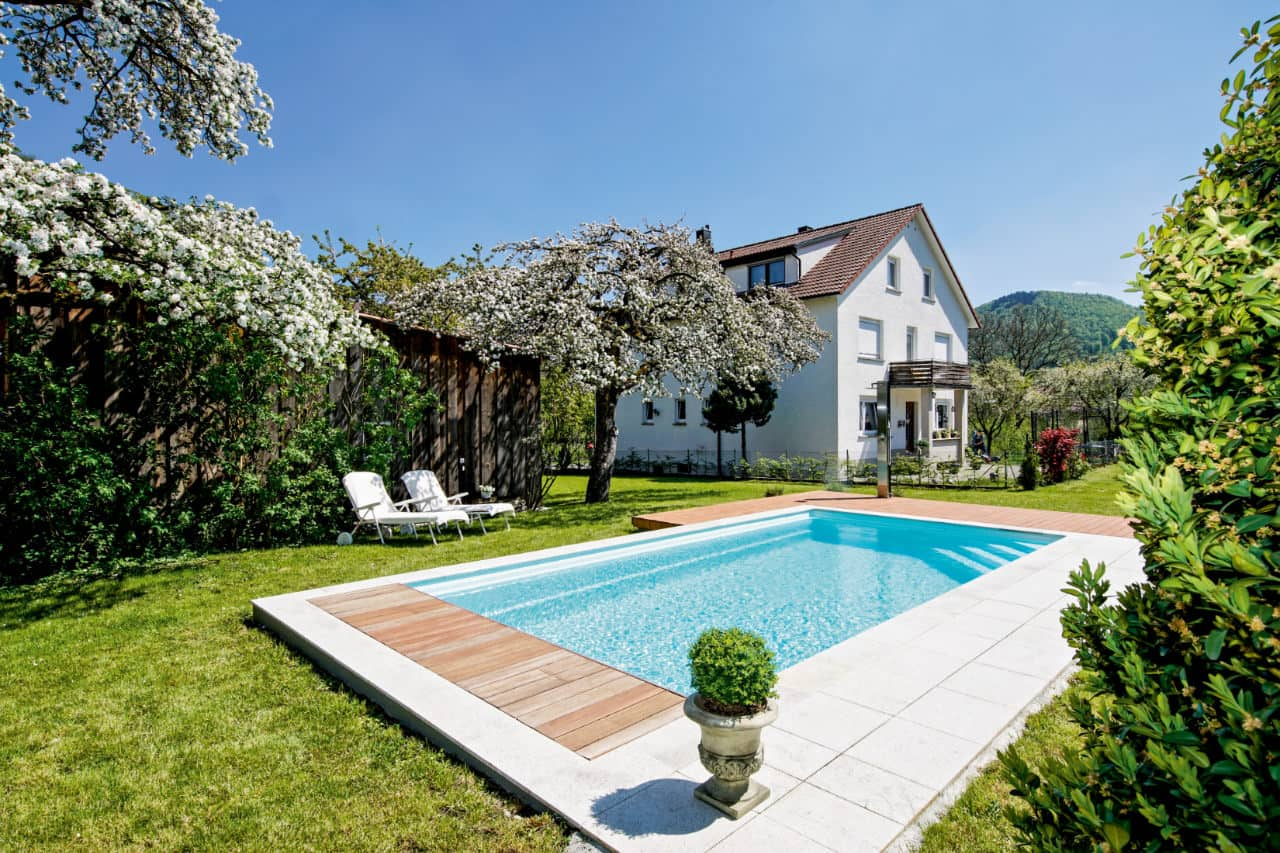 Customise your pool to your wishes
To ensure that the pool meets all your requirements, you can choose from a large number of components and create it exactly to your liking. We will design and create the pool exactly to your wishes