Advantages of Aquamarine Spa concrete pools
The planning and construction of a concrete pool differs from that of stainless steel and fibreglass pools. The design depends primarily on quality design documentation and precise construction work, which we coordinate with your chosen construction company. Of course, we will be happy to recommend a proven construction company.
Our role during the implementation of a concrete pool is to help with the design, coordination, selection and delivery of the necessary components of the pool, as well as the insulation of the pool itself, lining of its surfaces, installation of pool technology, final assembly and commissioning of the pool.
The advantage of a concrete pool is that it can be tailored to your needs. You can choose any shape and size, along with different choices of lining material.
Get a quote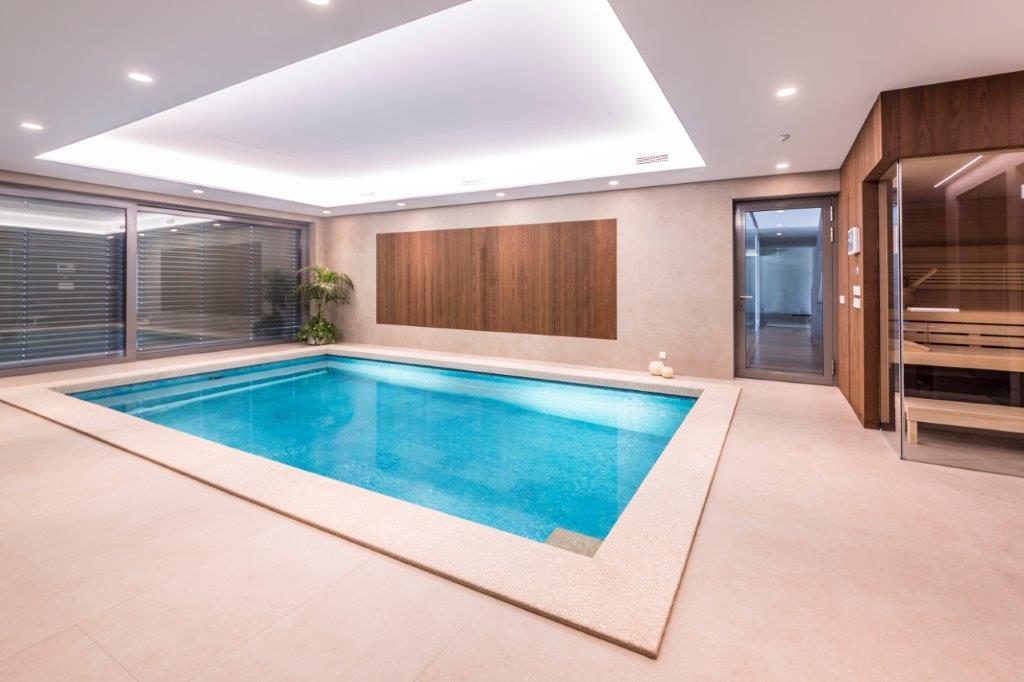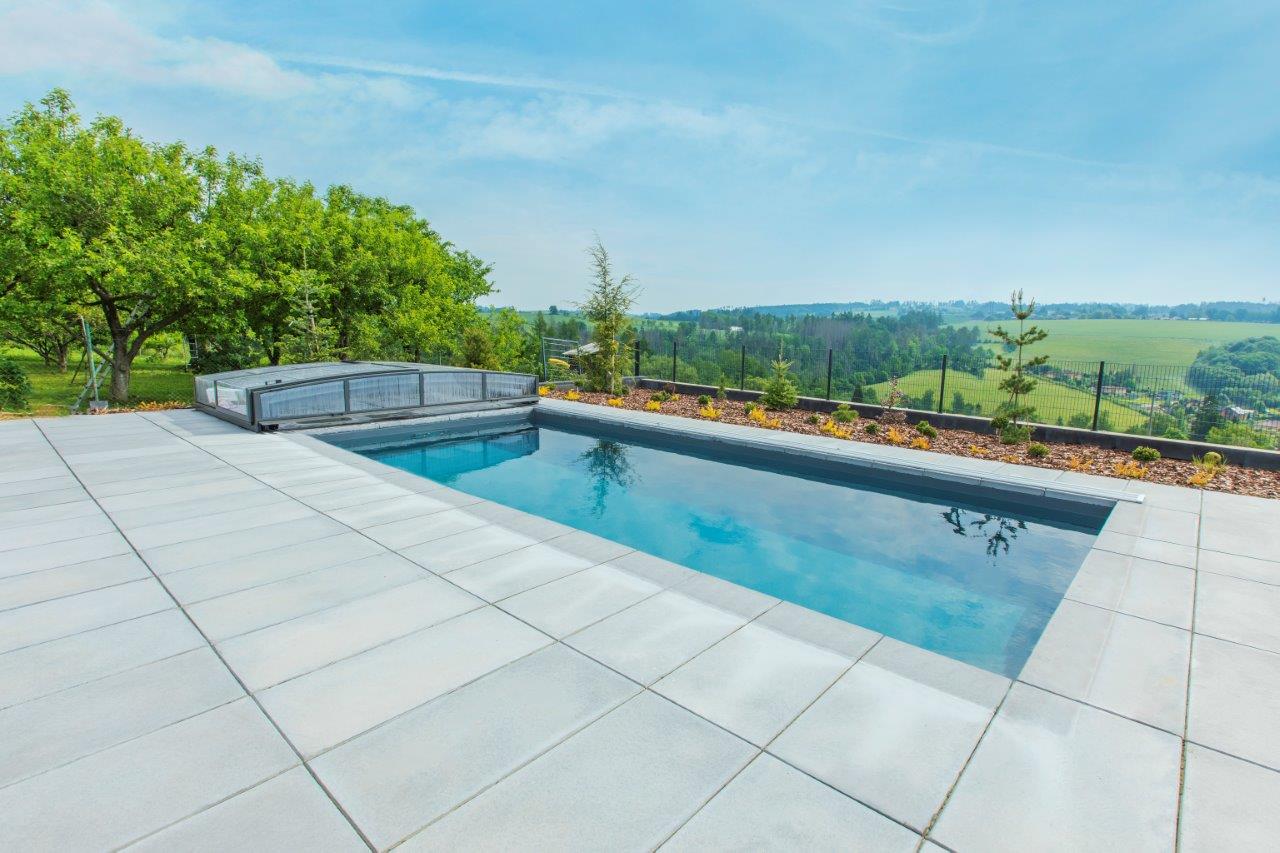 Concrete pools are an ideal alternative, especially for interiors. They offer great variability both in the choice of shape and size as well as in the range of different lining options, from pool films, ceramic or glass mosaics, concrete screed to natural stone.
It all depends on what you prefer. The concrete pool is made on site, making it a good choice for hard-to-reach areas. You can choose either a pool with a skimmer or a pool with an overflow gutter.
The pool can be equipped with various accessories or water attractions to meet all your expectations.
Customise your pool to your wishes
To ensure that the pool meets all your requirements, you can choose from a large number of components and create it exactly to your liking. We will design and create the pool exactly to your wishes