Aquamarine standard skimmer pools are anchored in one of two ways: self-supporting (for smaller pools up to 8 x 3.5 m) or with supporting ribs (for pools with a maximum size of 10 x 3.5 m). The depth of our compact stainless steel pools always reaches 1.4 meters.
It goes without saying that Aquamarine compact skimmer pools come with a range of options and additional equipment, which includes the shape and layout of the staircase, lighting, massage nozzles, counterflow and integrated automatic roller shutter. Compact stainless steel pools are always made to the final form directly in the production hall and then transported to the installation site complete with technologies and all equipment.
Explore our skimmer pool range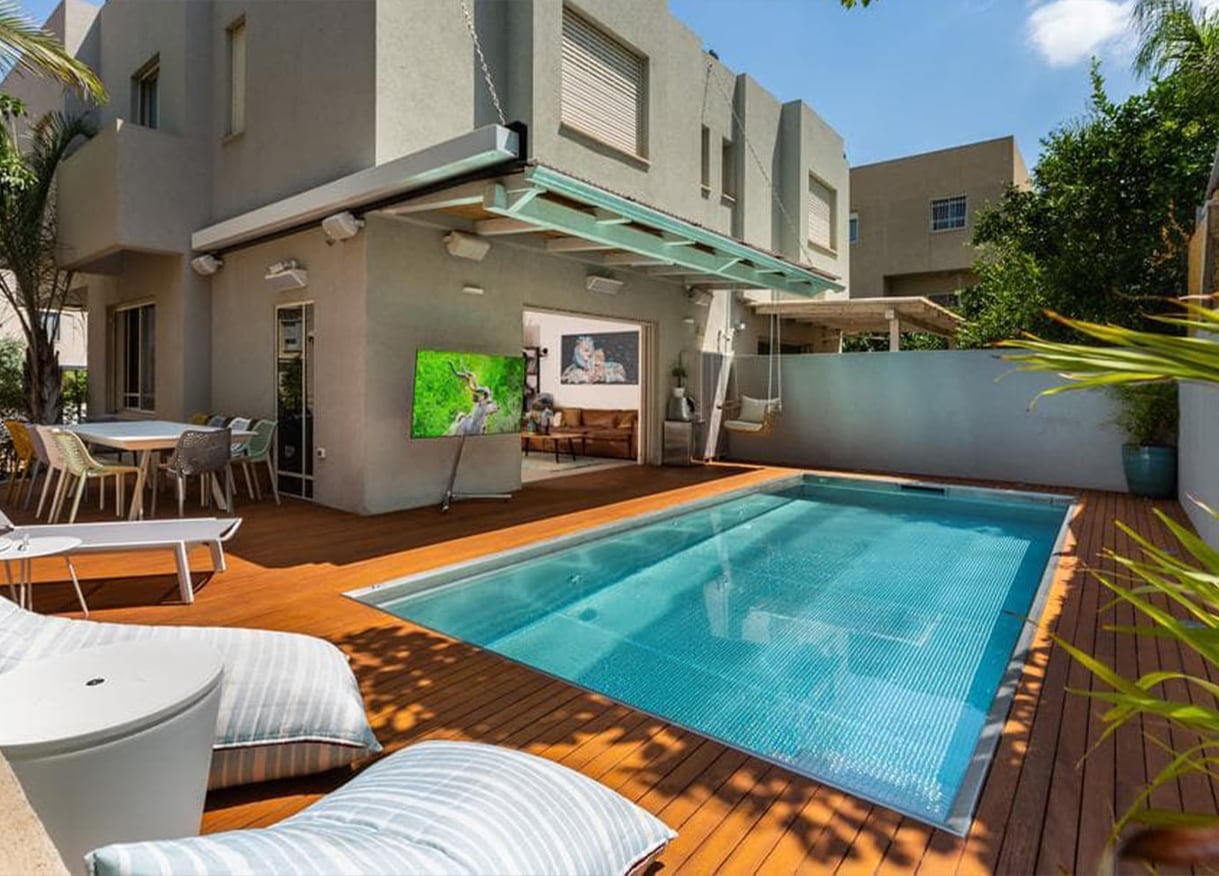 Standard skimmer pools require only a solid foundation slab and the subsequent concreting around the side walls is not necessary. All the standard models are thermally insulated and can be equipped with arbitrary lighting, several types of stairs, automatic cover roller shutter with a built–in shaft, and various features. Standard models are particularly suitable for outdoor installations due to their installation as a whole using a crane.
Skimmer pool models
Our compact skimmer pool range includes several different models which vary in size and width.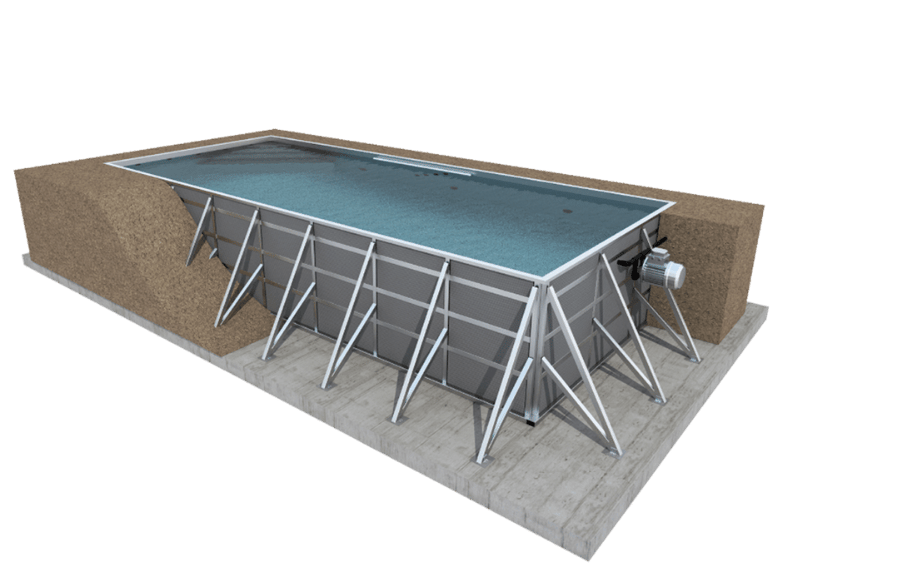 With support
Maximum pool dimensions 10 x 3.5 x 1.4 m
Assembled and anchored to a concrete foundation slab by means of sloping side supports
After anchoring, the pool is filled with water and backfilled with gravel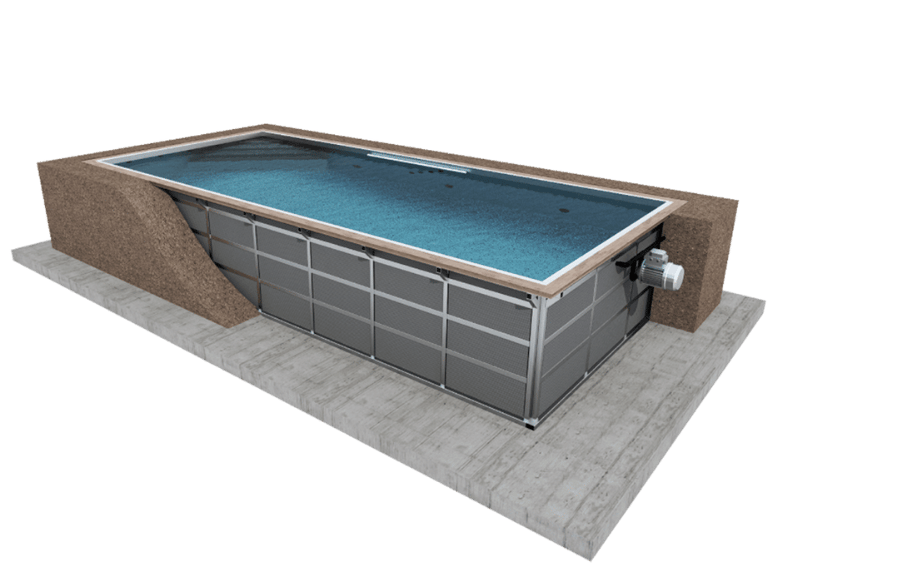 Self-supporting
Maximum pool dimensions 8 x 3.5 x 1.4 m
Designed to be extremely rigid for installation above ground or for direct gravel backfilling without the need for anchoring
Suitable mainly for installations above ground, such as terraces of apartment buildings, etc
Match your pool to your imagination
The next step in creating your stainless steel compact skimmer pool is making design and equipment choices. You can determine the position and shape of the stairs, surface finish, lighting and cover according to your preferences. In addition, you can add your favourite pool features.