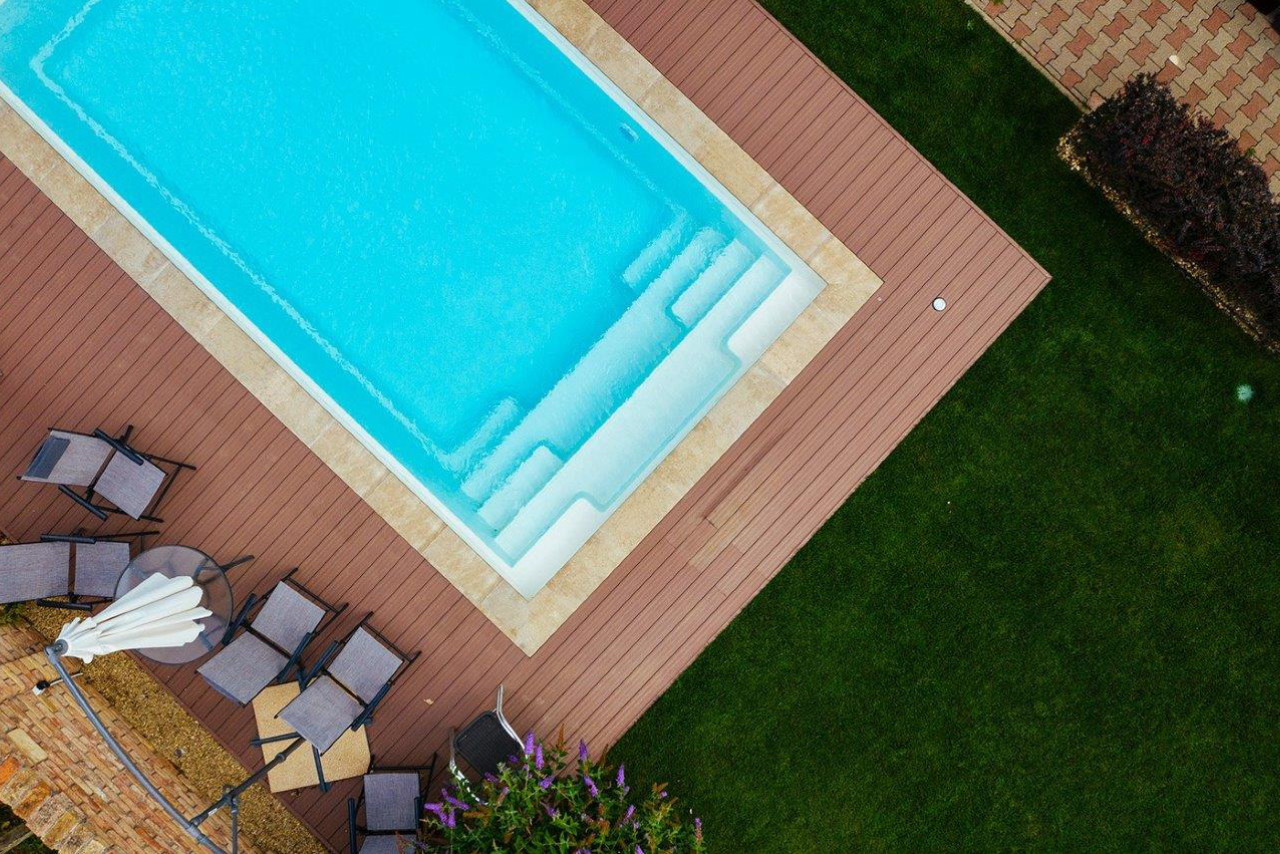 The price of NEO laminate pools
NEO fibreglass pools offer a large selection of several standardized models in different colours. Their popularity is based on the quality of the material and ease of maintenance. They also have the advantage of quick and easy installation, where the pool body is completely prepared at the factory and installed as one piece on site.
The price of LUQO fibreglass pool with a skimmer with dimensions of 5.6 x 2.7 x 1.4 m starts at EUR 9,010 (without technology).
The price for transport is individual, the price for installation and user training is EUR 2,600.
The fibreglass pool delivery time is around 3 months from ordering, depending on the design and choice of materials.
Get a quotation