Back to news
Enjoy wellness in the Vltavan relaxation and sports center
The new Vltavan Sport sports and relaxation complex in Sedlčany near Prague is more than just a fitness or gym. It offers active activities for your body as well as calming and relaxing your mind.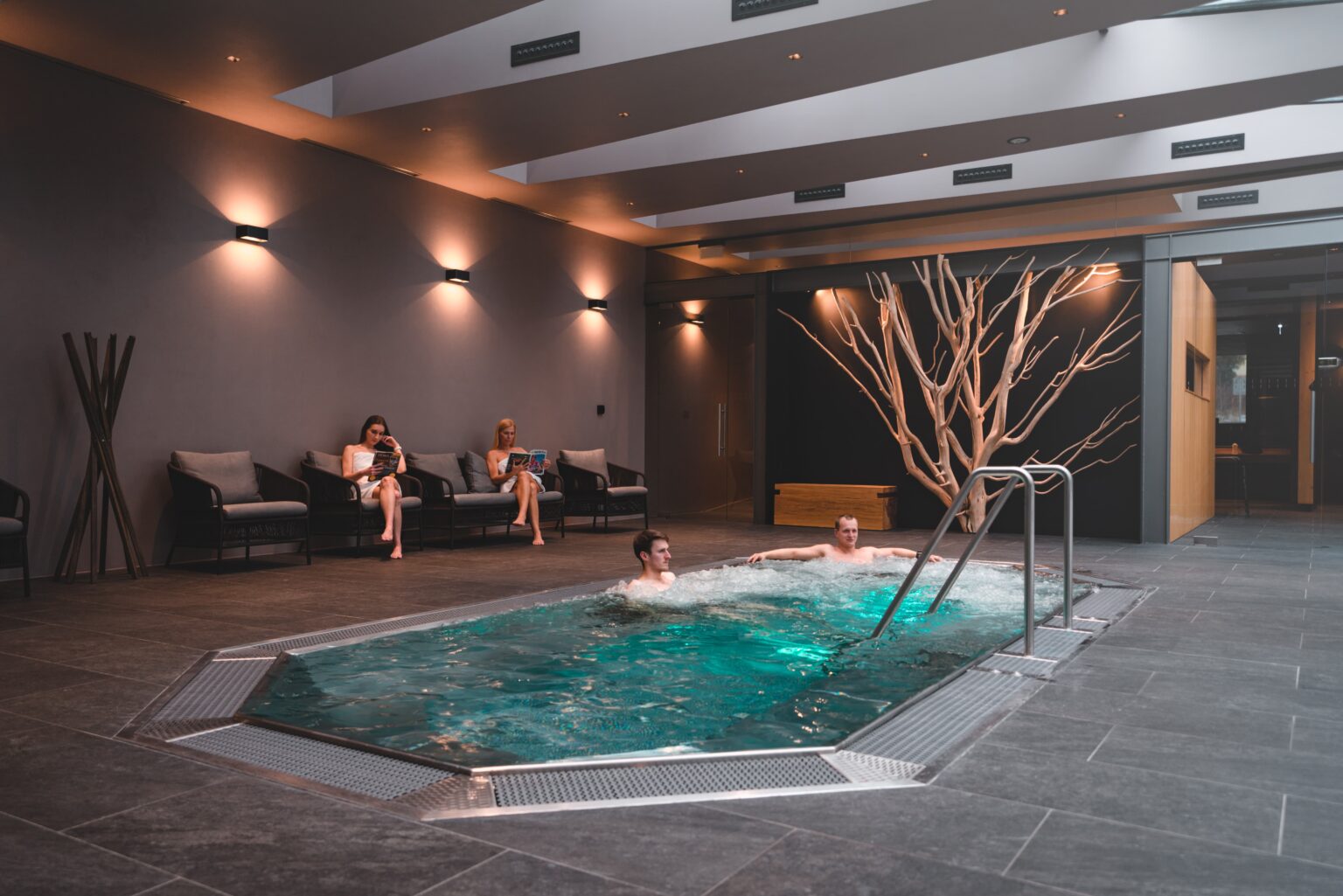 Regular physical activities are suitable prevention of diseases of civilization and strengthening immunity. The aim of the Vltavan sports and recreation center is to motivate sports activities and a healthy lifestyle, which also includes wellness. For active physical life, Vltavan offers classic fitness, where you will be trained by personal trainers with many years of experience, but it also has space for cardio and other popular exercises. You can also strengthen your immunity in the sauna, or you can use other relaxation procedures: solarium, massages, and physiotherapy.
And what is better after a sports experience than to calm your breath, heart, and mind, relax tired muscles and gain new strength in premium wellness? You can enjoy a dry sauna or steam in two saunas and a steam cabin from the German company KLAFS, which we implemented for the Vltavan center. For your cooling during a healthy sauna process, or for cooling your overheated body from intensive strength training or cardio, there is a stainless-steel outdoor cooling pool ready for you.
In cooperation with our partner IMAGINOX, we implemented not only an outdoor cooling pool for the Vltavan center but also an indoor atypical octagonal stainless-steel whirlpool, which is the central point of the entire wellness area. The adjoining relaxation area with sun loungers also offers relaxation. Indulge in plenty of space and comfort for complete relaxation in the large hot tub. In addition, its non-traditional design solution enhances the uniqueness of the modernly furnished wellness interior. The entire Vltavan fitness center has a friendly interior design solution, which is hidden in an inconspicuous building on Tomáš Garrigue Masaryk Square in Sedlčany.
Do you need to stretch and warm up your whole body after the winter, or just relax after a hard day's work? Treat yourself to an active end in fitness followed by intense relaxation and try our wellness products in the Vltavan center in Sedlčany.